Top 10: Global companies with best social impact initiatives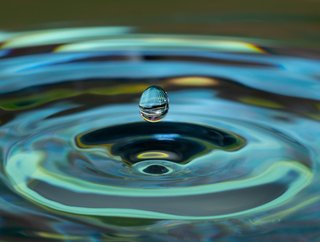 Companies have begun incorporating social impact initiatives into business strategy. This list explores the firms we believe are among those doing it best.
Multiple studies show today's young people - Generation Z - are more committed than ever to social good, with businesses' social impact initiatives influencing their purchasing decisions and career choices.
A study by Cone Communications, shows 94% of Gen Zers participating in the survey believe companies are responsible for addressing critical social issues. A study by DoSomething Strategic shows 76% of Gen Z respondents have purchased or would consider purchasing from a brand with good social impact.
With those data points in mind, below are the top 10 companies with the best social impact initiatives.
10: Adidas
Adidas' corporate responsibility structure is built on three pillars: community involvement, employee engagement, and corporate giving.
One of Adidas' community involvement programmes is BOKS by Reebok, a before-school initiative providing access to fitness for children aged 5-12. NOIST, an independent evaluator, found students participating in the programme improved memory and executive function alongside their physical fitness - the children's 400-metre run times dropped an average of 16 seconds.
Adidas has launched a number of other social impact initiatives in many parts of the world., including the Women Empowerment Programme in Pakistan, to improve the skills of female workers, and SOS Children's Village, the largest non-governmental programme dedicated to providing support for children without families.
09: Ben & Jerry's
Since its founding, Ben & Jerry's has committed to promoting social justice, protecting the environment, and supporting sustainable food systems. Although its most well-known social initiatives are connected to ice cream making processes, such as supporting Fairtrade, Ben & Jerry's also partners with several social equality groups. Its Justice ReMix'd programme, for instance, focuses on reforming criminal justice systems, in which people of colour are often disproportionately affected. Company employees are also involved in the Ben & Jerry's Foundation.
08: CBRE
CBRE is "committed to developing healthy communities and actively address[ing] environmental/sustainable, economic, health & wellness, social, transportation and governance impacts", its website says. The company earlier launched its Green Machine Campaign with the mission to plant one million trees. Through its shelter programme, the company partners with nonprofit US housing organisations to establish rebuilding projects for homeless shelters, transitional housing, and private residences.
The company also delivers birthday cakes to homeless children through its Birthday Cakes and More for Homeless Children programme. It also has the CBRE Disaster relief program, which supports parts of the world most affected by disasters, such as Southeast Asia, the Caribbean, and California.
07: Disney
The Walt Disney Company launched its Aspire initiative, an employer education programme, in 2018. The programme's main mission is to cover 100% of school tuition costs and provide support services to their employees. Included in the programme are their onsite "study hall" spaces and private career coaching.
The company earlier said they had allocated US$150mn to promote education, including high school equivalency, English-language learning, vocational training, as well as college and master's degrees.
06: Esri
Esri, a world-leading mapping technology company, partners with companies working in conservation, education, environmental management, ocean science, green energy, sustainable development, and humanitarian affairs. Through the partnerships, Esri helps the organisations deliver clean water and electricity, sustain population growth, provide education, fight crime, mitigate climate change and global warming, and eradicate diseases.
Esri's technology has also been valuable during the COVID-19 pandemic. John Hopkins University, for instance, used its expertise to help map and mitigate the spread of the disease. Esri also provides software, virtual training, and on-call technical assistance for free to organisations around the world that are helping curb the pandemic.
05: F5
F5 - which provides protection solutions for applications working in multicloud and distributed environments - offers its employees paid time off to volunteer in social impact programmes, as well as opportunities to participate in philanthropic campaigns, grant committees, and its Global Good Ambassador programme.
The company previously launched the Community Impact Grants. F5 Network is also a partner of the National AIDS and STI Control Programme (NASCOP). Through the partnership, F5 Networks aims to help minimise the spread of HIV/AIDS.
03: Herman Miller
Herman Miller launched its Election Day off for a Day of Purpose in 2020, meaning employees are paid for taking a day off during general elections. This way, the furniture brand ensures the voices of its workers are heard.
Herman Miller is also known for its donations to nonprofit direct relief programmes. For example, in 2020, Herman Miller distributed face masks to West Michigan's largest emergency homeless shelter, Mel Trotter, and the nonprofit organisation MOKA, whose focus is helping people with disabilities.
02: IKEA
IKEA has been fighting for the betterment of the living conditions of children since the 1990s, when they began voicing opposition against child labour practices.
Starting in 2001, the Swedish flat-pack furniture giant has donated more than US$200mn to UNICEF to help provide access to clean drinking water and other essential components of a healthy environment for children worldwide. In 2016, the company announced the launching of its Let's Play for Change, which focuses on providing children with safe spaces to play.
01: LEGO
Despite the fact it is a toy company whose products are made of plastic, LEGO aims for a sustainable future. It has partnered with the World Wildlife Fund to source responsible materials for production.
In 2015, it pledged to allocate US$15mn to reduce its carbon footprint for the following 15 years. Later in 2018, it introduced a line of products made of bioplastic from sugarcane. The company announced that the energy it uses to manufacture its toys comes entirely from wind power.