Top 10: Global Sustainability Consultants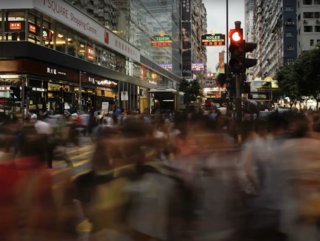 Top 10 global sustainability consultants 2023
The world's leading sustainability consultants help large businesses achieve their ESG goals by delivering long-lasting results and advocacy in 2023
To support businesses in their ESG efforts, sustainability consultants provide a diverse set of services such as evaluating energy, water, carbon, waste, hazardous materials, and environmental impacts, while developing comprehensive sustainability plans and strategies.
As the urgency of climate issues grows, it's essential for companies to partner with trustworthy sustainability consulting firms – and, in a fast-moving world, this list of companies changes frequently. That's why we've updated the top ten global sustainability consultants: to recognise the firms of 2023 that have assisted corporations in attaining their ESG objectives by promoting sustainable practices and producing sustainable outcomes.
Headquarters: London, UK
Chair and Senior Partner: Kevin Ellis
Number of employees: 328,000
Formed in 1998, PricewaterhouseCoopers (PwC) has become an influential, world-leading consultancy firm with a solid reputation for providing high-quality professional services to its clients. By integrating employee's vast knowledge and experience in sustainable development consulting with PwC's core business strategies, modelling, and valuation proficiency, the firm assists clients in comprehending and assessing the strategic sustainability concerns that impact their enterprise. PwC helps clients evaluate the business case, creating and executing sustainable business strategies that prioritise addressing sustainability concerns.
9. Capgemini
Headquarters: Paris, France
CEO: Aiman Ezzat
Number of employees: 300,000
2021/22 Environmental Sustainability Report
Capgemini's sustainability framework is designed to accelerate progress at each stage of the net-zero journey. Expert consultants assist clients in defining and committing to a net-zero strategy that includes design-related transformations and adapting their business model. Additionally, the firm helps clients take action by designing sustainable operations, products, and services, while also enabling clients to monitor and report data, generating insights that allow them to continually adjust their strategy.
8. Deloitte
Headquarters: London, UK
CEO: Joe Ucuzoglu
Number of employees: 415,000
Deloitte 2023 CxO Sustainability Report
For more than 175 years, Deloitte has collaborated with leaders worldwide – including the Global 500 and private enterprises – to assist them in creating more promising futures, supporting their personnel, and achieving success, while simultaneously taking care of communities.
With staff consisting of the most brilliant intellects in the field, Deloitte persists in moulding the future by providing tangible and quantifiable outcomes. The firm serves almost 90% of Fortune 500 companies, spanning over 150 nations and regions.
Headquarters: Boston, Massachusetts, United States
CEO: Manny Maceda
Number of employees: 13,000
2022 ESG Report: Going Further
Bain & Company, a global management consulting firm, has a strong commitment to sustainability. It believes that sustainability should be incorporated into the core strategy of a business to future-proof it and take advantage of the many opportunities presented by sustainability. To this end, Bain & Company works with its clients to make their operations more environmentally and socially sustainable while also improving efficiency and addressing risk management issues.
6. McKinsey
Headquarters: New York, US
CEO: Bob Sternfels
Number of employees: 38,000
2021 ESG report: Sustainable and inclusive growth
McKinsey's goal is to become the preeminent collaborator and consultant on sustainability, climate, energy transition, and ESG issues in the professional world. McKinsey partners with clients to spearhead a surge of innovation and economic growth that safeguards the planet and fosters sustainability.
What's more, McKinsey is actively engaged with clients, committed to being a leading force for global decarbonisation. It strives to help industries transition towards achieving net-zero emissions by 2050, while balancing other sustainability objectives.
5. KPMG
Headquarters: Amstelveen, Netherlands
CEO: William Thomas
Number of employees: 265,000
Global Survey of Sustainability Reporting 2022
KPMG has a network of firms across 145 countries, spanning three key lines of business: financial audits, tax and advisory services. For KPMG, sustainable growth is crucial to constructing a thriving business and leaving a long-lasting favourable imprint on the environment and society. As a result, the firm has disclosed its ESG commitments and has launched a multi-year investment initiative to provide top-notch proficiency and solutions that assist clients in managing ESG risks and opportunities.
4. Environmental Resources Management
Headquarters: London, UK
CEO: Tom Reichert
Number of employees: 7,000
Environmental Resources Management's (ERM) core business is centred around sustainability.
As the largest global consultancy specialising in sustainability, the firm collaborates with prominent organisations worldwide, providing inventive solutions to sustainability issues and uncovering commercial opportunities that balance present needs with those of future generations.
The firm's multidisciplinary team of top-tier experts aids clients across various sectors in operationalising sustainability, leveraging their comprehensive technical expertise to address their social, risk, safety, health and environmental challenges.
3. EY
Headquarters: London, UK
CEO: Carmine Di Sibio
Number of employees:
The CIO Imperative: How emerging tech can accelerate a path to sustainability
EY's mission is centred around creating a better working world. The firm's services and expert insights are aimed at promoting trust and confidence in the global economy as well as in capital markets.
The firm takes a value-led approach to sustainability, emphasising its importance in creating and safeguarding sources of value for business, society, people, and the world at large. EY offers a range of sustainability, decarbonisation, and ESG services, while supporting businesses to address the challenges that organisations face.
2. Accenture
Headquarters: Dublin, Ireland
CEO: Julie Sweet
Number of employees: 738,000
Reporting approach and ESG disclosures
With Julie Sweet – one of the world's most powerful businesswomen – at the helm, Accenture is a firm driving change and creating meaningful value.
Accenture operates in over 120 countries and has served more than 9,000 clients. Its approach to sustainability is comprehensive, integrating sustainability into every facet of its work for the benefit of all stakeholders – including clients, employees, shareholders, partners, and communities.
Accenture offers solutions that mitigate carbon emissions across various domains, such as buildings, transport, energy systems, and even entire cities, while simultaneously promoting social and economic advantages. Moreover, Accenture works with organisations to incorporate sustainability throughout the value chain, thus enabling trusted, circular, and net-zero value chains.
https://www.youtube.com/watch?v=oUYmVSfAZic&list=PLNop3ICbZ4AWT4QVtLH960DFMD_XPG_aO
1. Boston Consulting Group (BCG)
Headquarters: Boston, Massachusetts, United States
CEO: Christoph Schweizer
Number of employees: 30,000
The Sustainability Imperative in Emerging Markets
Boston Consulting Group (BCG) is a global consulting firm that works with leaders in business and society to tackle their most significant challenges and opportunities. Established in 1963 as the pioneer of business strategy, the firm takes a transformational approach to benefit stakeholders, enabling organisations to grow, build sustainable competitive advantage, and drive positive societal impact.
BCG's diverse, global teams are committed to unlocking potential and driving change, delivering integrated solutions through management consulting, technology and design, and corporate and digital ventures. The firm's overarching purpose is to unlock the potential of those who advance the world, and it seeks to embody this purpose through its work every day.
BCG collaborates with its clients to expedite their climate and sustainability efforts. The company assists them in recognising and utilising climate innovation, integrating sustainability on a large scale into their operations, and capitalising on the value they generate.
https://www.youtube.com/watch?v=G4TTIFmKPEU