Amcor, Delterra, Mars & P&G partner to tackle plastic waste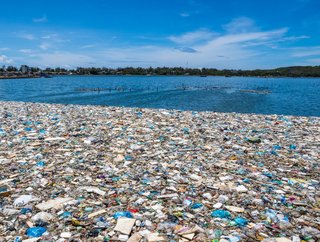 Credit: Getty Images
Amcor, Delterra, Mars & P&G have joined forces to develop circular economies and tackle plastic pollution in the Global South, committing US$6mn
Amcor, Delterra, Mars and P&G have announced the launch of a strategic partnership to tackle plastic waste and develop circular economies in the Global South.
Working together, the global leaders will scale up and downstream solutions for a circular plastics economy, committing US$6mn jointly over a five-year period.
The announcement comes ahead of the second meeting of the International Negotiation Committee on a Global Plastics Treaty (INC-2) aimed at developing a binding global instrument to reduce plastic pollution.
A systemic and holistic approach to plastic pollution
The four partners share a joint commitment to urgent environmental action. They highlight the challenge of plastic pollution cannot be solved without a systemic and holistic approach to rollout scalable and sustainable programmes to boost the transition to a circular economy.
Acknowledging that plastic pollution stems from inadequate waste management and circularity solutions, the partnership is devoted to investing in inventive programmes across the entire value chain:
Upstream, stemming plastic pollution at source by designing waste out of the system with Delterra's global rollout of Plastic IQ – a digital tool changing the way companies understand and improve their plastic footprint.
Downstream, Delterra's Rethinking Recycling programme actively operates on both the supply and demand sides to secure recyclable and compostable materials and restore them to productive usage.
While innovating material traceability solutions to provide transparency on matters such as source, quality and ethical concerns along the recycling value chain.
"We are thrilled to be partnering with Amcor, Mars and P&G on our joint mission of eliminating waste in the environment," says Dr. Shannon Bouton, President & CEO at Delterra. "Solving plastic pollution – and indeed the broader waste crisis, requires a rethinking of the way we produce and manage waste.
"This includes a rapid expansion of waste collection and sortation and reliable recycling markets, alongside a deeper redesign of how we consume. We are inspired that these organisations are stepping up to this challenge alongside Delterra and we invite more companies to join this growing partnership."
Venturing into uncharted territories
With a primary focus on Global South nations, particularly Indonesia, Argentina and Brazil, the collaboration aims to grant convenient entry to waste management and recycling infrastructures for 10 million individuals.
Together, the partners will venture into uncharted territories to foster substantial systemic transformation and drive innovation that transcends the boundaries of each organisation, ultimately benefiting the entire ecosystem.
"We are excited about this partnership with Delterra and like-minded peers in the industry and civil society," says Allison Lin, Global VP of Packaging Sustainability at Mars. "We want to demonstrate that we can create successful programmes for waste management and recycling systems, particularly in the Global South, that currently lack the infrastructure we need to stop plastic pollution.
"Scale will enable these systems to be self-sustained and ultimately, protect people and the planet while at the same time creating value for local communities. We call on all parties gathering in Paris for the Global Plastics Treaty negotiations to agree on a regulatory framework that enables the creation of effective waste management infrastructure systems everywhere in the world."