Building a sustainable waste stream via a circular economy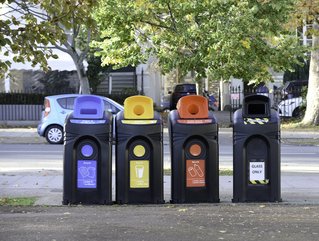 The circular economy concept introduces waste hierarchy and zero-waste strategy, revealing a host of new approaches for waste management and elimination
Waste streams are usually defined as flows of specific waste that include its entire journey from its source to any recovery, recycling or disposal hub.
Based on this definition, waste streams can be largely separated into streams of materials, such as metals, rubber, textiles or plastics, and streams of certain products, such as e-waste, packaging, or end-of-life vehicles.
The consolidated version of the European Parliament and Council on waste, which repealed and other directives in 2008, defines waste management as means to collect, transport, recover and dispose of waste. This definition drives waste management today. These processes come with supervision of the whole operation, including after-care of disposal sites.
Key to that is the idea of waste hierarchy.
How waste hierarchy can initiate a zero-waste strategy
Waste streams are identified and distinguished by their specific characteristics based on treatment method, hazard level, practical recovery potential, and recycling possibilities. The UK's Department for Environment, Food & Rural Affairs (DEFRA) also introduced a waste hierarchy that gives top priority to preventing waste in the first place through the usage of less material in design and manufacture, maintaining products for longer usage, and using less hazardous material overall.
However, in cases where waste is inevitably created, hierarchy gives priority to preparing it for reuse. The system includes checking, cleaning, repairing, and refurbishing whole items or spare parts. The next option is to recycle the waste or other ways of recovery, such as anaerobic digestion, incineration with energy recovery, gasification and pyrolysis, which produce energy or materials from waste.
As the hierarchy ranks waste management options according to what is best for the environment, disposal to some landfill or incineration without energy or material recovery shall be the last option.
Building sustainable waste stream through zero-waste strategy
A sustainable waste stream will keep all materials in use for the longest time possible to minimise the amount of solid waste being disposed of. However, it is a process that, just like circular economy, comes from the earliest stage of product manufacturing instead of the end-of-line processes.
Zero Waste International Alliance defines Zero Waste as "a goal that is ethical, economical, efficient and visionary, to guide people in changing their lifestyles and practices to emulate sustainable natural cycles, where all discarded materials are designed to become resources for others to use". It involves a designing and manufacturing process that systematically avoids not only the volume but also the toxicity of waste and materials.
In order to begin, companies are advised to audit their current waste generation, management, and disposal. Tally the sources, types and volumes of trash and how your company treats them after usage. You need to understand how and where waste is being generated before managing them.
Determine the items you can eliminate right away from the results. Talk to your team about how your company can efficiently recycle, reuse or compost your trash — either through a recommended waste management partner or an in-house team. Depending on the size of your workforce, you can also appoint a key opinion leader or cross-functional team to assess your current situation, identify goals, and generate an implementation plan for these.
Use your team to set specific waste reduction goals that you can achieve both collectively as an enterprise or individually as part of the company. Tiny goals like reusable packaging in your office supplies or reduced time to turn on the air conditioner or the lamps can also be part of it. For long-term goals, you might need to establish and follow specific strategies that apply to all employees, not just those in your team.
Those strategies can, for example, follow these approaches:
Improve energy efficiency while reducing carbon footprint, from changing the bulbs into energy-saving bulbs to retrofitting green energy provision for your office. You can also align your goals with the systemic transformation goals of the country where it operates to know the options that the government has to provide waste or material solutions for your business.
Recheck your Unit Load Design and Packaging Reduction to optimise the shipment of goods while reducing energy and material usage (as well as cost). You can also start assessing your supply chain and opt for greener products or materials and avoid any single-use products.
In the US alone, the amount of food wasted amounts to roughly $161 billion a year, which is nearly 40% of the total US food supply. Managing a volume like this would be a hassle, but you can help from your own office pantries. Opting for composting and anaerobic digestion for things like pantry wastes or toilet papers might be more meaningful than you think.
Collaborate, partner, and work with the communities and waste specialists or institutions that might be able to help you with your waste management or greener supply chain transition.
What waste strategy guides do you want? Let us know through the contact form.