Shell Energy & NSG strike decarbonisation partnership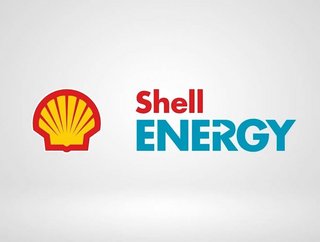 Shell Energy is empowering customers' decarbonisation journeys by providing innovative, reliable, and cleaner energy solutions
Industrial manufacturers have rarely faced greater energy challenges, with global energy prices high and still rising, and with energy also being scarce in some areas.
And all this at a time when businesses globally are under pressure to decarbonise deeper and faster, and to do so affordably and competitively.
Choosing the right energy supplier to work has never been more important, and Giorgia Arnaboldi – Senior General Manager B2B for Shell Energy in Europe – is helping businesses navigate these difficulties.
Shell Energy provides energy solutions to businesses and households customers, through its portfolio of gas, renewable power, carbon credits, and energy efficiency solutions.
"We empower and guide customers on their decarbonisation journey by providing a combination of innovative, reliable, and cleaner energy solutions," says Arnaboldi. "We combine local market expertise with the capabilities of Shell as a global company."
Shell Energy helps industrial and commercial companies achieve decarbonisation ambitions by helping them through the energy
transition, away from fossil fuels and towards renewable energy.
"We make it easier for them to manage day-to-day energy needs
while increasing efficiency, managing costs and making progress on
decarbonisation ambitions," explains Arnaboldi.
Its business customers include everyone from multinational giants such as Amazon to smaller, local companies. Regardless of size, it provides innovative energy solutions, such as biomethane, to help companies manage their energy consumption and to reduce carbon emissions.
In Europe, Shell Energy works with companies in Germany, Italy, the Netherlands, Spain and the UK to supply lower carbon solutions.
"We're one of the leading gas traders and marketers in Europe and are investing heavily in renewable power generation, giving us the ability to offer Corporate Power Purchase agreements to companies," says Arnaboldi.
Among its projects is a joint venture with Scottish Power to develop five gigawatts (GW) of floating wind power in the UK. In Italy, meanwhile, it acquired solar development company Solar-Konzept, meaning it now has over 6GW of renewable power capacity production under management globally.
"Plus we have 36GW of renewable generation capacity in our pipeline of future projects," says Arnaboldi.
In addition to solutions that avoid and reduce emissions, Shell Energy also offers Carbon Credits, to help compensate for remaining emissions. Its portfolio of credits is drawn from a range of methodologies, including nature-based solutions, such as conservation, afforestation and reforestation projects.
One of Shell Energy's largest recent partnerships has been with the NSG Group, one of the world's largest manufacturers of glass and glazing products for the architectural, automotive and technical glass sectors.
"We recently agreed to supply natural gas to their facility in Italy," says Arnaboldi.
NSG uses natural gas supplied by Shell Energy to manufacture glass, which is then used in solar PV panels by Silicon Ranch in the US, where Shell is a majority shareholder.
"This means the gas we supply turns into glass, which turns into solar panels, which then helps deliver renewable electricity. It's a great example of how working together creates new opportunities to partner and decarbonise".
Read the NSG digital report HERE.