Diversity & Inclusion (D&I)
DE&I: World Economic Forum predicts gender parity for 2154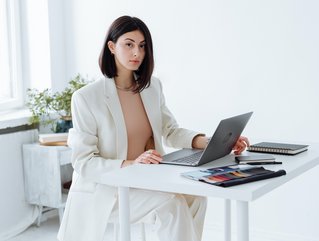 According to the WEF, we still have to wait 131 years to achieve gender parity. Credit: Thirdman
World Economic Forum shares in its recently released Global Gender Gap Report 2023 that gender parity has slipped from 100 in 2020 to 131 years today
The good news is that gender parity is coming, but at a pace that would put an asthmatic snail to shame. We will only have to wait a cool 131 years for such an event, according to the World Economic Forum (WEF). The most depressing statistic, perhaps, is that this same barometer stood at 100 years as recently as 2020.
This 17th outing of the Global Gender Gap Index from WEF took 146 countries into consideration, including 102 that have been measured since 2006.
The gap is currently 68.4% closed, which is actually a narrow improvement from last year.
Is this progress? Not when you look at those 102 constant countries, with the gap narrowing by just 4.1% since 2006, and since that landmark century expectation from 2020.
Which country is best for gender parity?
So who are the highest achieving countries when it comes to gender parity globally?
The following countries, according to the WEF have achieved an 80% gap closure, with the best being:
Iceland

Norway

Finland

New Zealand

Sweden

Germany

Nicaragua

Namibia

Lithuania
Iceland is a trailblazer, taking the number-one slot for the 14th consecutive year, and achieving an impressive 91.2% score.
Norway notches up 87.9%, Finland is fine at 86.3%, and Sweden soars with 81.5%.
Other notable movers and shakers on the index include New Zealand in fourth place globally with 85.6%, Germany (81.5%) moving up four places to 6th. Nicaragua (81.1%) and Namibia (80.2%) make this year's top 10.
When it comes to regional rankings, Europe hits 76.3%, North America 75%, Latin America and the Caribbean 74.3%. Falling further back are Eurasia and Central Asia (69%) and East Asia and the Pacific (68.8%).
Europe is leading the gender parity charge while MENA lags all regions
UAE leads gender parity in the MENA region
According to WEF, the Middle East and North Africa (62.6%), is the region with the most work to do, with parity being achieved in 152 years.
On a positive note, the United Arab Emirates (UAE), Israel and Bahrain have performed best in the Middle East.
WEF notes that women have been returning to work in greater numbers than men but parity is the second-lowest since records began in 2006.
Globally, women also face higher unemployment rates than men, with 4.5% out of work compared to 4.3% of men.
The inequality goes deeper when you dig into the kind of positions that women are taking at work. Data from LinkedIn shows that while women in 163 countries account for 41.9% of the workforce in 2023, women in senior leadership positions stands at just 32.2% in 2023.
Worryingly, the proportion of women hired into leadership positions increased for eight years on the bounce but reversed in 2023.
Read the full report