Five minutes with Chief DEI Officer, Chandra Vasser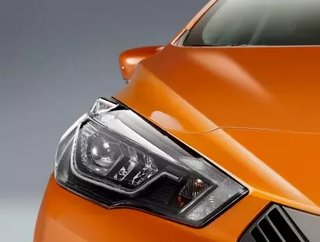 As the Chief Diversity, Equity and Inclusion Officer at Nissan Americas, Chandra Vasser provides great insight into her new job role
In the new year, Nissan Americas is likely to focus more attention on diversity, equity and inclusion (DEI) after appointing Chandra Vasser as its Vice President and Chief DEI Officer in November 2021. Based in Franklin, Tennessee, Vasser graduated from Tennessee State University in 1995 with a BBA in Accounting, and her previous experience is primarily in finance management and purchasing.
Vasser began working for Nissan in 2004 and swiftly made her way into a leadership role, with her previous being the Director of Finance — also overseeing marketing, sales, sales audit, aftersales and cost of quality assurance.  
Intrigued by her recent role change, we spoke to Vasser about her current success with the company, what she is working on at the moment and her vision for the future of DEI at Nissan Americas.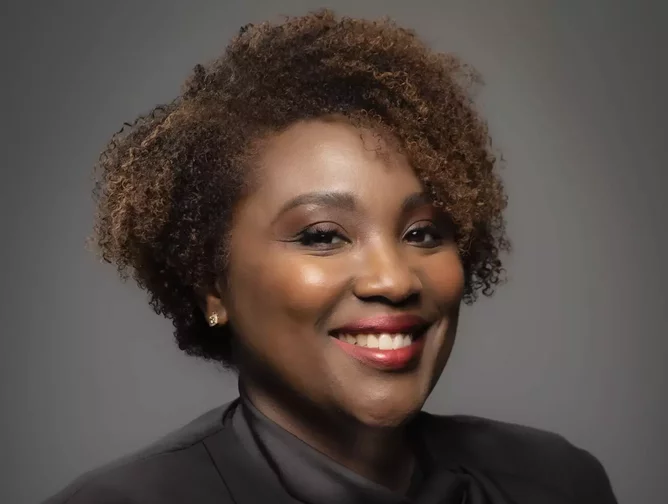 Please explain more about your role at Nissan Americas?
'I am Vice President and Chief Diversity, Equity and Inclusion (DEI) Officer for Nissan Americas. In this role, I am responsible for leading efforts to develop a culture where all employees can be productive and feel safe in their work environments. Additionally, I lead a team that drives Nissan's DEI strategies externally to develop partnerships and share Nissan's DEI commitment with employees, customers and the community. I am also President of the Nissan Foundation, created in 1992, with a singular mission of supporting educational programmes that promote a greater appreciation and understanding of America's diverse cultural heritage. In addition to the foundation, I oversee the company's philanthropic activities and financial contributions. Lastly, I work with our dealer body, marketing communications and supplier network to prioritise the diversity of our customer base, dealer network and suppliers'. 
What inspired you to work in diversity, equity and inclusion? 
'My passion for ensuring that all people have equal access regardless of background has been my inspiration to work in diversity, equity and inclusion. Throughout my career with Nissan, I've had the privilege of being a part of various programmes centred on diversity, including Nissan's Diversity Advisory Council, Corporate Diversity Council, the Multi-Cultural Acceleration Team and the Diversity Cross-Functional Team. These initiatives helped me learn more about the importance of connecting people and were the driving forces that helped me realise that this is where I belong'.
In your opinion, what should industry leaders be doing to promote diversity? 
'We must hold ourselves accountable and continue to expand our mindsets. Going beyond ourselves and actively connecting with others while valuing our differences makes us stronger. By intentionally seeking and forming authentic connections, built on mutual respect, we make workplaces and communities more inclusive. And, it is in these inclusive spaces where creativity, innovation and productivity thrive'. 
How does Nissan encourage diversity, equity and inclusion in its workforce? 
'Nissan is committed to creating a culture where everyone belongs and feels respected, valued, and heard. We encourage diversity, equity and inclusion in the following ways:
Nissan has Business Synergy Teams (BSTs), often referred to as employee resource groups (ERGs), across the US, Canada, Mexico, and South America that connect employees with shared characteristics or interests, build allies, and foster a company culture where all employees feel supported and included.
Throughout the year, Nissan's Americas Diversity Office (ADO) and BSTs partner internally, and with outside organisations, to recognise cultural milestones, including Black History Month, Women's History Month, Asian American Pacific Islander Month, Veteran's Day, Pride Month and Hispanic Heritage Month. 
Every October, Nissan celebrates Global Diversity Month. This is a focused time for all employees to learn more about the company's diversity initiatives through panel discussions, awareness moments, and the sharing of information. With this coordinated effort, we strengthen our understanding and appreciation of the diverse society where we live and work.
We revitalised our Executive Diversity Council, led by the regional chairperson and comprised of the Americas management committee, which is focused on removing roadblocks in front of Nissan's diversity, equity and inclusion goals. 
Nissan created an all-new Advisory Council from a cross-section of employees to provide expanded representation and add the voice of the employee to our diversity strategies. 
We hold executive listening sessions with a population of employees where senior executives have the ability to hear from employees about their experiences and expectations. This creates a better level of understanding and empathy between senior leadership and employees'.
What has been your greatest achievement since you took over the role? 
'My greatest achievement has been the creation of our comprehensive DEI strategy with a clear North Star, principles, and measurable actions. I recently shared this strategy with the Americas teams and shared what employees can expect from Nissan in the near future. The engagement, feedback, and support were amazing and very encouraging. Being able to share tangible plans and actionable goals with employees is something that I'm committed to — and the fact that the team has also demonstrated its commitment lets me know we are on the right track'.
What are your plans for developing the company in 2022?
'The leadership team at Nissan is committed to DEI. A cross-functional team of senior leaders met for two days of "DEI Disruption." The purpose of this program was to have thoughtful conversations about sustainable actions that Nissan can take to continue creating positive and effective change around DEI in the company and in the community. From those conversations, a plan of actionable steps was developed and is being implemented throughout the company. Some of these steps include:
To continue fostering trust and transparency. One of the ways we'll do that is by issuing an annual DEI report in the next fiscal year. This will ensure ongoing accountability for our actions and progress. 

We will further integrate the corporate DEI strategy into our DNA by establishing strategic coordinators in each function to drive action within their team.  

We will continue to focus on the development of diverse employees to prepare them for leadership and executive roles in the organisation.

We will implement a corporate standard process according to DEI best practice to consistently have diverse interview slates and interview panels. 
Nissan remains committed to developing and advancing diverse leaders within the organisation and investing in the diverse workforce of the future. We show this commitment through various internal and external programmes, such as mentorship and training. For example, we launched a Talent Management programme focused on education and exposure for African American talent to create a pipeline for executive and leadership roles. As a core value of the DEI strategy and through the Nissan Foundation and Nissan Neighbours, we are building relationships and making a societal impact in the communities where Nissan employees, dealers, customers, and suppliers call home. 
Our commitment and plan also include Nissan dealer partners, suppliers and customers. We will support and work with advocacy organisations to increase spending and encourage relationships with diverse suppliers. Through our longstanding partnership with the National Association of Minority Automobile Dealers, we are ensuring progress is made towards increased numbers of ethnic-minority-owned dealerships in our dealer network. Additionally, Nissan is dedicated to supporting multicultural milestones and increasing representation in its marketing partnerships. 
While we have made progress, we will continue doing the necessary work to promote increased understanding and inclusivity at Nissan and in society'.
Sustainability LIVE talks about diversity, equity and inclusion
With DEI cemented into corporate social responsibility, many organisation leaders are focusing on the topic, and BizClik Media Group expects to hear insights from various businesses at Sustainability LIVE that are working towards a more diverse and inclusive future. 
To find out more about the hybrid conference, taking place on 23rd February 2022 — at Tobacco Dock London — sign up online at Sustainability LIVE.
For more DEI insights, check out the latest issue of Sustainability Magazine.