airBaltic increases testing of sustainable aviation fuel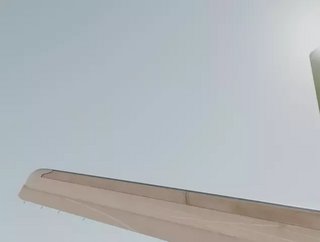 As the Latvian airline strives for a sustainable future, airBaltic is increasing its use of sustainable aviation fuel (SAF) from Neste
Previously at Sustainability Magazine, we have provided insights into Neste, an innovator of sustainable fuels, as the aviation industry charges towards a sustainable future. At the end of 2021, airBaltic reported that it had increased its use of sustainable aviation fuel (SAF) by 20% based on 2020 data.
The company also marked its first successful flight using Neste MY Sustainable Aviation Fuel, which, in its neat form, is capable of reducing greenhouse gas emissions from aircraft by up to 80% compared to conventional fuels. 
airBaltic's vision of sustainable air transport
The implementation of SAF plays a critical role in airBaltic's efforts to become a sustainable carrier for EU transport. 
The Chief Executive Officer of airBaltic, Martin Gauss says, 'Our vision sees us becoming a sustainable carrier in the EU aviation market. At airBaltic, we believe that SAF will play a crucial role in ensuring the future of the aviation industry and help everyone involved to decrease their impact on the environment. Our use of SAF will increase further in 2022 and beyond'. 
The first flight with Neste fuel travelled from Helsinki, Finland, to Riga, Latvia, using 37% MY SAF combined with 63% conventional fossil fuel, which is the highest concentration that airBaltic has used for one of its flights. While the company has reached new heights with its implementation of SAF, the environmental management strategy of airBaltic focuses on continuous and systematic improvement, allowing the company to set targets for increased concentration in 2022. 
Tuomas Kulola, Head of Sales at Marketing & Services, Neste, says, 'Neste is committed to [helping] the aviation industry to reach its climate goals. We have developed a drop-in solution that is readily available and provides an immediate solution for reducing the greenhouse gas emissions of flying. All solutions are needed and every step is important. We're happy to support airBaltic to meet their emission reduction targets'.
airBaltic currently boasts possession of the greenest commercial aircraft fleet in the world, comprised of 32 Airbus A220-300 aircraft. 
For more insights into the latest sustainability initiatives, check out the recent issue of Sustainability Magazine. 
Take a look at the lineup for Sustainability LIVE — a hybrid sustainability conference hosted by BizClik Media Group — and sign up for industry talks and networking opportunities at Tobacco Dock, London.