EasyJet commits to sustainable travel and customer services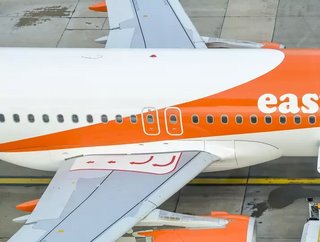 Garry Wilson expresses his excitement for EasyJet's sustainability strategy, promoting diversity and inclusion, carbon efficiency and waste reduction
As the travel industry opens up its terminals for business and recreational trips, EasyJet is seeing an increasing uptake in flight bookings. However, as the world arises from a prolonged period of restrictions, there begs the question, how will airlines become more sustainable? Over the past 10 years, the International Aviation Transport Association (IATA) has worked on increasing the fuel efficiency of aircraft and imposed a cap on net aviation carbon emissions to encourage a significant reduction in aviation emissions contributions by 2050. 
So the IATA sets the precedent, but how are companies responding to these standards? 
EasyJet—one of the more popular, budget airlines—has recently announced its inaugural sustainability strategy and on paper, it seems a fairly comprehensive approach to all areas of sustainability.
New technologies and a sustainable culture
The company is committed to promoting sustainability across its workforce and its customers alike, as well as championing new technologies in hybrid, electric and hydrogen-powered flight. EasyJet's five-year plan will be driven by its mission statement, which says 'when it comes to sustainability, we want to raise the bar, positively shake things up and lead the industry. To make sustainability part of our everyday culture, enabling us, our partners, and our customers to reduce their environmental footprint, and make a positive impact on the people and places that make our destinations so special'.
EasyJet is already working with Wright Electric—an American start-up that develops electric air transport—to develop an all-electric 186-seater aircraft. While this intricate project takes place, the firm will continue to reduce its contribution to climate change and resource depletion, by operating its Airbus A320 and 321, which are 15%  more fuel-efficient than previous generations of aircraft. It will also seek out further opportunities to implement sustainable aviation fuels (SAFs)—which has been featured previously at Sustainability Magazine.
Beyond EasyJet's carbon initiatives
In an effort to become sustainable in other areas of its business, EasyJet is also focusing on waste reduction and diversity across its business. Reducing its plastic usage is an important area within its new strategy. While it has already removed around 27 million individual plastic items from its inflight retail range, more changes can be expected over the next few years. 
As a global organisation, EasyJet also sees the importance of a diverse workforce and the well-being of its employees, which also contributes to its great customer experiences. 'I'm proud to launch our new sustainability vision and mission, developed together with our people and partners, which supports our ambition to reimagine what it means to travel by providing holidays that don't cost the earth', says Garry Wilson, Chief Executive Officer at EasyJet holidays. 
'This new strategy is underpinned by a thorough assessment of the environmental, social and economic topics on which easyJet holidays has the biggest impact, as well as the topics which most affect our stakeholders – from our hotel partners to our customers. [...] We'd like to thank all of our partners who have generously shared their insights and expertise to help us develop an approach that is both ambitious and achievable'.