Carbon Crusher revolutionises sustainable road resurfacing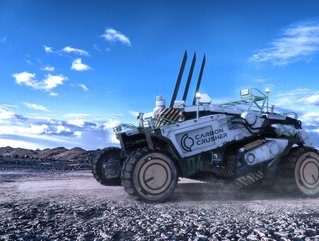 The small firm provoking significant sustainable change, Carbon Crusher is developing new solutions for reducing emissions in road resurfacing operations
Road transport is one of the largest contributors to carbon emissions across the world. Initially, the thought goes to vehicles and the need to adopt alternative fuels, but road maintenance and resurfacing are undoing the hard work carried out by automotive companies to decarbonise the industry.

A case study on La Abundancia-Florencia, a new road construction project in San Carlos, Costa Rica, determined that for each kilometre (km) of the road—made with hot mix asphalt—around 65.8kg of CO2 equivalent. Overall, the production of hot mix asphalt (HMA) contributes to around 38% of life cycle greenhouse gas (GHG) emissions.

The high percentage contribution comes at no surprise as the process is highly-polluting and the vehicles used in road resurfacing are yet to be decarbonised. So, what can firms do to reduce carbon?

Road construction must innovate to become net-zero
Due to the nature of the industry, it will be incredibly difficult for organisations to decarbonise operations. The difficulty lies within their ability to adopt renewable solutions for things like machinery—the sourcing and use of sustainable machinery and transportation, the asphalt used for road surfacing that emits a lot of carbon, and they must also consider the process itself and maintaining roads to prolong the life of surfaces.
Alleviating excess, emissions-intensive processes can also contribute massively to carbon reduction as oftentimes transportation emits significant amounts of greenhouse gases.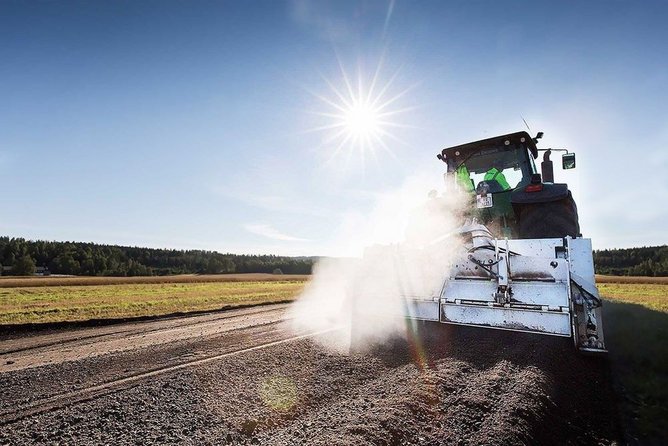 Carbon crushing takes over as a more sustainable surfacing solution
Carbon Crusher, a Norwegian innovator, is re-inventing the way that roads are resurfaced with its pioneering solutions. The company has showcased its innovation in this space with a unit that is attachable to heavy machinery for ease of operation. The machine is used to crush up the layers of the road into a finer material, which is spread evenly. The process has also resulted in swapping out bitumen (a form of crude oil) for lignin, which is a natural product from plants—creating a natural glue product that holds road particles together.
This procedure alleviates several aspects of the road resurfacing process, including the removal of materials, bringing in new materials and the emission of carbon from HMA. Using fewer machines involved in the process also reduces tailpipe emissions from the whole process.
Carbon Crusher has also released some exciting visuals, which will further promote sustainability by using hydrogen as the fuel for its crushing machine and incorporating automation technology via in-house software that will track road repairs via satellite.