EY's new Global Chair and CEO is crucial to sustainability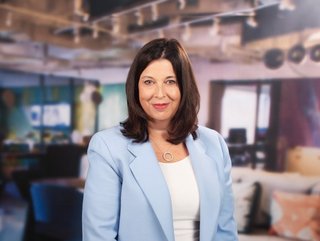 Credit: EY | Janet Truncale, Global Chair and CEO elect for EY
In 2024, EY's Global Chair and CEO Carmine Di Sibio will hand over the reins to Janet Truncale to lead the most sustainable chapter for the consultancy
The definition of a long-standing servant of the organisation and a premier leader in the consulting world, Janet Truncale is now EY's Global Chair and CEO. She took to LinkedIn to celebrate her great triumph that we believe will support operational excellence and sustainable stewardship at the management consulting firm.
Truncale was also praised by the company's Global Vice Chair of Sustainability Amy Brachio, who proclaimed "exciting times ahead as we welcome [the] new EY CEO elect Janet Truncale to lead us. Thrilled to witness a new chapter of innovation and leadership for EY with her long-standing experience."
Truncale's commitment to the organisation dates back to 1991, and her first notable position was its Americas Financial Services Initial Public Offering (IPO) Leader—a position she held from 2008 to 2010. It's safe to say she's witnessed EY grow from strength to strength, having joined the firm just two years after its founding.
Since October 2020, Truncale has served as the Vice Chair and regional Managing Partner, Americas Financial Services organisation (FSO), but this moment marks the choice for the next leader of an exciting chapter—likely driven by, or driving, sustainability.
"It will truly be an honour to lead this amazing organisation. The work we do in creating opportunity for our people and clients, as well as our role in the capital markets defines EY as an organisation, and I couldn't be prouder to have the opportunity," said Truncale.
"I am inspired by the example Carmine has set, instilling an intent to be professional leaders, focusing on staying ahead of the curve in technology and most of all personifying EY values."
A profound moment for women in leadership
Truncale receives the title that was previously held by Carmine Di Sibio, but not yet. Preparations will likely take place for when Di Sibio formally steps down from the Chair on the 1st July 2024.
According to Di Sibio "Janet is an exceptional leader with a strong foundation in serving clients across all EY's businesses.
Di Sibio also says: "She is a great choice to lead our organisation through the next chapter of its history. I truly believe Janey will inspire EY people and partners through her strong emphasis on culture and her deep experience".
EY's sustainability commitment
As the new leader, Truncale will have a key role in delivering on EY's sustainability promises. This includes its strategy for global carbon neutrality, which was announced in 2020. The ideal scenario for the company is to achieve net-zero emissions by 2025, which will also drive long-term value for its stakeholders. This also includes:
Aim to cut emissions from air travel by 36% by the fiscal year 2025, using fiscal year 2019 as a reference point.
Lower electricity usage and guarantee that all energy consumed is matched with renewable energy certificates.
Confirm that the UK Virtual Power Purchase Agreement provides certified renewable energy sufficient for our needs, contributing to the wider decarbonization of the UK's energy sector.
Implement internal tools to help our staff assess and minimise their work-related CO2e emissions.
Ensure that 75% of our suppliers, in terms of expenditure, commit to Science Based Targets by or before the fiscal year 2025.
Minimise the environmental footprint of our internal operations through the implementation of leading sustainability practices.
Alongside these commitments, EY is continually delivering more sustainable returns for its clients across the globe.
*************************************************
For more insights into Sustainability - check out the latest edition of Sustainability Magazine and be sure to follow us on LinkedIn & Twitter
Other magazines that may be of interest - EV Magazine | Energy Digital
*********************************************
Sustainability LIVE Net Zero will be hosted live from the QEII Centre, London on the 6th and 7th of March, and streamed globally via our virtual event platform Brella. Sustainability LIVE Net Zero will delve deeper into the strategies, innovations, and collaborative efforts propelling us toward a net-zero future. The conference and exhibition gives the opportunity to connect with like-minded peers and actively contribute to crafting a sustainable future.
Following Sustainability LIVE Net Zero, viewers can also sign up for Sustainability LIVE Dubai, Singapore and New York.
Sign up to the The Global Sustainability & ESG Awards 2024, coming to London on the 10th September 2024.
*********************************************
BizClik is a global provider of B2B digital media platforms that cover 'Executive Communities' for CEO's, CFO's, CMO's, Sustainability Leaders, Procurement & Supply Chain Leaders, Technology & AI Leaders, Cyber Leaders, FinTech & InsurTech Leaders as well as covering industries such as Manufacturing, Mining, Energy, EV, Construction, Healthcare + Food & Drink.
BizClik, based in London, Dubai & New York offers services such as Content Creation, Advertising & Sponsorship Solutions, Webinars & Events.