How is Aviva Investors influencing ESG investment goals?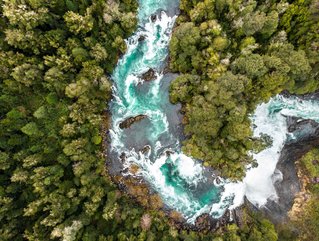 The investment subsidiary of Aviva is demand more from boards to ensure full environmental, social and governance (ESG) insights are provided
The umbrella that is sustainability covers various environmental, social and governance (ESG) aspects of business, including biodiversity and human rights. Through its own initiative, Aviva, the leading asset manager and insurance provider, is taking a stand to ensure that sustainable investments incorporate these two key areas of ESG.
The firm has committed to its own sustainability agenda, which outlines its efforts to reach net-zero carbon by 2040, to support and create stronger communities, and its overall commitment to sustainable development across the board.
The extent of the company's commitment to social responsibility lies in its strategy for community development. During the coronavirus pandemic, the company committed £43mn of charitable funds to support customers and communities. The group also partners with the British Red Cross, which resulted in donations of £10mn to its Aviva Foundation in 2021.
ESG: encouraging sustainable investment actions
But, not forgetting the many other aspects of social and environmental sustainability, Aviva Investors, the investment subsidiary of the organisations, is looking to push boards for more contribution towards biodiversity conservation and human rights activism through ESG investments, as it demands more insight into their sustainability achievements.
'Simply cutting emissions but allowing the destruction of the rainforest to continue will do little to reverse global warming', say Mark Versey, Chief Executive Officer of Aviva Investors. 'Companies need to adopt an integrated approach for maximum benefit'.
According to ShareAction, a group that drives social impact through investments believes this aspect is lagging behind in company ESG strategies and more work is required for an inclusive future. As a result, the industry anticipates a climate-related standard that is currently being written by the International Sustainability Standards Board; a new board that was established as a result of the COP26 Climate Conference in November 2021.
'We recognise the standard is still to be fully developed and would support a phased approach to reporting, with full compliance by 2024', says Versey.
Although it is unclear whether COVID-19 has accelerated insights into the global demand for ESG resilience, action must now be taken to ensure that the needs of the planet and people are met.
• Join global business leaders and sustainability experts taking meaningful action at Sustainability LIVE, held at Tobacco Dock, London, 23-24 February 2022. Register to attend today! Click here to learn more.