OneTrust ESG's cloud platform is built for transparency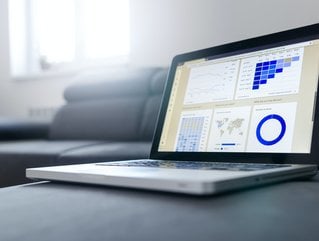 CEO of OneTrust ESG, Kabir Barday comments on the latest announcement, ESG and Sustainability Cloud for its dedicated Trust Intelligence Platform solution
Organisations can, and want to be, accountable for their environmental, social and governance (ESG) performance. Many are responding to this as digital reporting becomes commonplace and companies are dedicated their software development efforts to provide comprehensive sustainability insights.

According to data in an IBM survey with a focus group of 3,000 CEOs, sustainability was one of the five most critical issues for leaders compared to 2015 when it was barely considered a threat to organisational integrity. Alongside this, around 72% of CEOs say that boards are demanding more transparency of operations and investors are also increasingly interested in this.

At Sustainability LIVE in early-2022, we also heard from Marleen Oberheide, Marleen Oberheide, Sales Engineering Lead EMEA ESG & Ethics at OneTrust, just how significant ESG is to business development—and more importantly, the climate change agenda. OneTrust is an important player in this field as more businesses are on the hunt for ways to measure their ESG and deliver on their goals.

The firm is continuously developing for its clients and has released OneTrust ESG & Sustainability Cloud, its latest solutions for businesses to measure sustainability and obtain actionable data.

What is Onetrust ESG & Sustainability Cloud?
The new platform integrates the company's Planetly by OneTrust solution and provides tools for transparency of data for benchmarking, automated ESG reporting, and the ability to set clear targets.
The solution is designed to help businesses get ahead in sustainability and satisfy stakeholder demands. The fully integrated platform can be used to tackle measurable actions, such as carbon accounting, management of ESG programmes, and divulge supplier sustainability and responsibility through the use of data.
The ESG & Sustainability Cloud is part of the company's wider offering, known as the Trust Intelligence Platform, which amalgamates the solution with:
OneTrust Privacy & Data Governance Cloud
OneTrust GRC & Security Assurance Cloud
OneTrust Ethics & Compliance Cloud
Kabir Barday, Chief Executive Officer of OneTrust, says that "as massive digital and cultural shifts change the way people choose who to buy from, work for, and invest in, organisations are transforming how they measure success."
The word 'trust' seems to be a critical part of business sustainability.
"Trust is the new gold standard for business, and leaders need a way to understand, measure, and manage trust. The Trust Intelligence Platform from OneTrust gives visibility, action, and automation across trust domains providing insights across privacy, risk, ethics, and ESG programmes, so companies can build trust initiatives that are transparent and verifiable for their customers."
Who is the CEO of OneTrust?
As the Founder, President and CEO of OneTrust, Barday has witnessed great success from scaling the fastest-growing business on the 2020 Inc. 500. Kabir holds a Fellow of Information Privacy with the IAPP and, since creating the company, has overseen product development, operations, and international sales, delivering one of the most influential SaaS platforms for trust management.
In 2019, he received the National EY Entrepreneur of the Year Award and grew OneTrust exponentially in 2020, leveraging his knowledge and experience in computer science and scaling the business to exceed 3,000 employees.