Recycling Lives is a way of life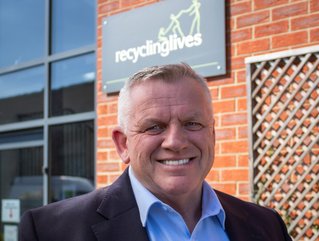 Gerry Marshall, CEO of Recycling Lives Group talks sustainable employment and purpose in the ecosystem of life
Marshall joined Recycling Lives over two years ago, and is responsible for leading the company.
Recycling Lives is going through a period of growth at this time and, together with his senior management team and support from the board, Marshall's role is to maximise this growth whilst making sure the essence of the company – its people and its commitment to positive ESG - is retained. "Recycling Lives is a fantastic organisation that plays a critical role in the UK's circular economy. It's a hugely rewarding role. I'm very proud of the work we do on a daily basis."
Sustainability Magazine caught up with Marshall to find out more.


Tell us about your education and career path.
Having served in the military for 12 years I left to pursue a more commercial career, initially in aerospace, followed by oil, gas and mining. I've done many international assignments, working across sectors to get exposure to multiple industries, developing experience leading businesses across different locations and cultures on a global basis.
What led you to this industry?
Having worked across many different sectors, I was approached with a great opportunity at Recycling Lives and felt immediately attracted to it. Not just to the company itself and the nature of its topicality in today's world, but even more so because of the social and environmental aspects of it.
What is Recycling Lives?
Recycling Lives is a recycling company with a difference. Grown around a belief in social sustainability, Recycling Lives leads the charge in the next wave of circular economy business models where social sustainability and the environment sit at the heart of its purpose.
The company was founded in 1977 when Terry Jackson opened his first site at what is now our Leyland Academy. In 2008 Steve Jackson OBE introduced social value as the core of the business, with the aim being to rehabilitate homeless people and working with the Justice system to support ex-offenders into full-time employment. Almost 15 years on, his business model has evolved delivering commercially and on a social and environmental basis. Essentially, we believe in doing good to do good business.
We have four business units at Recycling Lives; Vehicle Processing, Metal Processing, Compliance and Environmental Services (or total waste management). We generate around 500,000 tonnes of high-quality shredded steel a year from our operations and we're also the largest vehicle processor in the UK, responsibly recycling upwards of 150,000 cars a year. End to end these cars would stretch all the way from London to Glasgow and back again!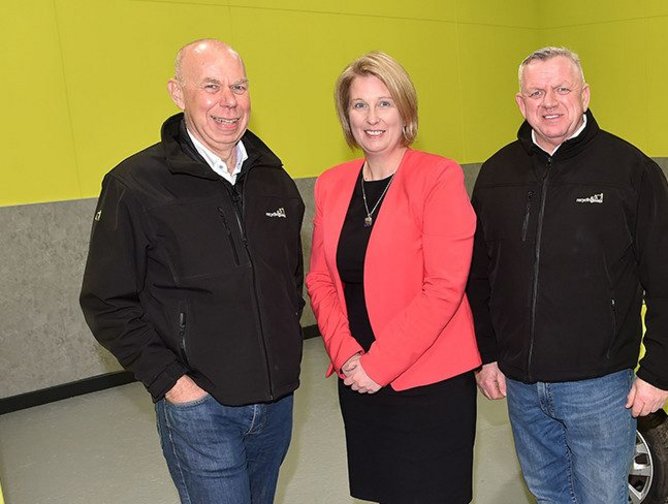 Tell us about Recycling Lives' core values and strategies.
Working in the recycling sector, it goes without saying that reducing environmental damage is embedded into our business model. We are dedicated to helping our customers reduce, reuse, and recycle across many sectors that include automotive, manufacturing, construction, retail and more.
Using circular economy solutions, our business model has been created to make the company's overall process greener and more energy efficient, with a long-term aspiration to reduce landfill, emissions, and overall carbon footprint significantly in a move towards Net Zero. ​All of our operations are run off 100% renewable electricity​ and we extract more value than waste. We are committed to transforming the sector and pioneering more innovative recycling methods to reduce environmental impact.
Our operations deliver so much more than environmental and economic impact – they also create tangible social impact. We support former service personnel, ex-offenders and disadvantaged people to build better lives by providing training and employment opportunities within the company. We have extensive experience of employing those transitioning to society from custodial settings and believe in getting people into a sustainable circle of opportunity where a stable job can provide a life-changing positive result.
We are committed to creating sustainable employment opportunities for those who need a chance and support to rebuild their lives. In turn, this contributes to the stability and economy of local communities, helping to lower re-offending rates and providing the jobs and support needed for a self-sufficient path forward.
What sets Recycling Lives apart from its competitors?
The fact that we don't just have a strong commercial offering - it's all about the people who work for us and with us. Going beyond that however, we're also leading the way in sector environmental innovation, truly embedding social value into everything we do – it's something our customers, employees and suppliers are all fully bought into. It's what makes the difference.
Our unique social programmes and partnerships are game-changing; improving skill levels across schools, colleges, the justice system, and disadvantaged groups, to help people find meaningful and sustainable employment, and purpose in the ecosystem of life.
This year we launched The Terry Jackson Academy, a unique training Academy which provides desk-based tuition, remote learning, hands-on demonstrations, and virtual reality. It was created specifically to induct new employees, upskill and develop existing staff and support young people in schools, colleges and disadvantaged groups.
What has been your greatest challenge and biggest achievement?
Growing the business while expanding social value and building out the positive environmental impact we can have within this industry as well as beyond it.
During your time here, what has been your biggest lesson?
Personality and humility! We have such a diverse group of people working for us, and when the chips are down and the pressure's on, the sense of camaraderie is magnified; humour – which is inescapable here, comes to the fore. It's a rare thing and innate to the way we all work. I'm constantly humbled by the extra miles our employees go to make what they're doing work because they believe in it. I count myself as extremely lucky to be able to work with them.
What do the next 12 months hold for you and the company?
We continue to grow and increase environmental innovation in our business and the sector. We've been investing in a highly innovative circular economy solution that diverts what would be landfill from the end of live (ELV) car recycling process into green hydrogen and power, with the potential to fuel our plants.
On the commercial side, just last week we completed the acquisition of Glasgow-based recycler John R. Adam and Sons Ltd, which will see our recycling business hit over £300 million turnover and take our employee count to over 550. This acquisition fits into our longer-term plans of being a world leading circular economy business, which includes increasing high-grade quality recycled feedstock to produce more green steel through our world class processes.
Regarding the work we do around social value, we're expanding the work we're doing with the Justice system around all our sites; we've launched our training academy which further demonstrates our commitment to the future of not just our people but also our planet; and we'll continue to look at how we can improve and grow in every aspect of the work we do across our site locations.