DHL decarbonises its aircraft with Neste's and bp's SAF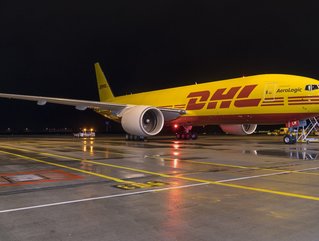 To reduce emissions across its air freight operations, DHL Express has entered into deals with Neste and bp for the supply of sustainable aviation fuel
The decarbonisation of logistics begins with fuel. The fuelling of power stations that produce the energy and the implementation of electric alternatives or, in Deutsche Post DHL Group's case, sustainable aviation fuel (SAF). The firm posted its sustainability strategy what seems like a long time ago and now its subsidiary, DHL Express, is undergoing its procurement of 800 million litres of SAF from Neste, and also struck a deal with bp.
What is sustainable aviation fuel?
While we hear and read a lot about SAF, it's still fairly new to the industry and developers, like Neste, are working hard to develop substances also known as drop-in fuels, which can be used without any further aircraft upgrades and are capable of reducing carbon emissions from planes by up to 80%.

The fuel has been tried, tested, and Neste has signed deals with some of the major airports and airlines to use the fuel to decarbonise the aviation industry. In doing so, it will also reduce the dependence on conventional fossil-based fuels and encourage a cleaner form of travel.

The second part of the deal involves bp, which has supplied SAF to over 20 locations across three continents and continues to expand its business across all private jets and larger passenger aircraft.

How will DHL leverage the SAF deal?
According to the company, dealing with bp and Neste will provide great emissions reduction benefits, while allowing the firm to avoid around two million tones of carbon dioxide emissions every year. This equates to similar emissions produced by 400,000 passenger cars or 12,000 carbon-neutral long-haul flights.
The Chief Executive Officer of Deutsche Post DHL Group, Frank Appel says: "As the world's leading logistics provider, it is our commitment to provide green and more sustainable solutions for our customers."
"The landmark SAF deals with bp and Neste mark a significant step within the aviation industry and validate the framework of our Sustainable Roadmap. Using SAF is currently one of the aviation industry's key routes to reducing CO2 emissions over the aviation fuel lifecycle with currently available aircraft types."
Working with both companies, DHL aims to include a minimum of 30% SAF in its fuel blend, which will be applied to its entire aircraft fleet by 2030. As the industry faces more pressure to meet climate deadlines, the company surely reach this target with the potential for further applications.
"We are proud to complete this important deal which further deepens our strategic relationship with Deutsche Post DHL Group. As bp transitions to an integrated energy company, we are leveraging our value chain encompassing feedstocks, global production, logistics and airport infrastructure," says Martin Thomsen, Senior Vice President of Air bp.
"Not many companies also have the trading and commercial expertise in SAF needed to design and deliver solutions for complex customer needs. Our ambition is to work even more closely with airports and airlines on decarbonization options, and we are promoting SAF at pace to support global aviation to realize its lower carbon ambitions."
Peter Vanacker, President and Chief Executive Officer of Neste, says, "This milestone agreement, our largest ever for SAF, underlines the growing need and urgency—as well as the commitment—to act on aviation-related emissions. We are pleased to take this significant step together with DHL, which shows the joint ambitions of both companies and is further progress in our journey towards creating a healthier planet for our children."