Ryanair sets its sights on net-zero emissions in aviation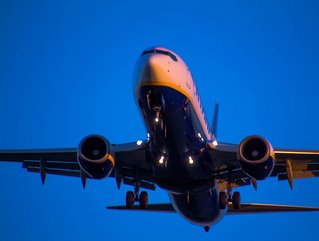 As travel picks up across Europe, the Middle East and Africa, Ryanair can now turn its attention to its sustainability strategy and reduce emissions
The travel industry is seeing a certain level of normality now that COVID-19 restrictions are easing and more flights are available. For anyone that has travelled for business or pleasure, they will notice that departure lounges are getting busier. In the eyes of consumers, it may seem like the coronavirus pandemic is behind us, but sustainability is inevitable and more change is required to protect airlines in the future.

Sustainability is on the agenda of most airlines, but a similar approach is taking place across the board to decarbonise services, manage waste and provide the best possible services to travellers. Ryanair is one of Europe's most popular budget airlines with flights running across Europe, North Africa and the Middle East. The firm has set out its sustainability strategy and is making significant changes to meet its environmental, social and governance (ESG) targets.

Ryanair reduces its carbon footprint
Aviation is responsible for around 12% of global travel emissions, which has been noticed by both airlines and fuel providers, as well as the developers of sustainable aviation fuel (SAF). As part of its sustainability commitment, Ryanair has outlined some of its intentions, of which one is to invest heavily in SAF. This is one of the six pillars that Ryanair focuses on in relation to environmental issues. The others include:
Investment in new energy-efficient technology
Decarbonisation of company-wide operations
Source and participate in carbon offsetting programmes
Decarbonisations the supply chain
Formally support government environmental policies and reform
Ryanair Group's overall goal for net-zero carbon emissions is expected to be completed by the year 2050, but in the meantime, the firm will implement 12.5% SAF by 2030 and, in the same period, reduce its emissions by 10%.
The group operates other airlines, including Malta Air, Lauda and Buzz and is committed to making them the cleanest and greenest airlines in Europe. The firm is also working on other criteria to develop its services, including the adoption of its new Boeing 737s—cutting noise pollution by 40%.
The firm also expects 32% of its emissions reduction to be achieved through technological and operational innovation, 34% will be delivered by the implementation of SAF, 10% from the introduction of the Single European Sky initiative, and the remaining 24% will be achieved through carbon offset programmes.
The company's most recent report can be found on its website and talks about the wider strategy for development across its airlines. The whitepaper also shows the company's journey from 2019 and how it expects to achieve net-zero emissions by 2050.