Formula E promotes sustainability with electric motorsports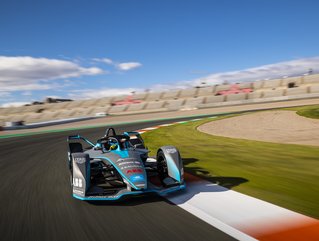 Julia Pallé, Sustainability Director at Formula E, tells us about her career and how she has contributed to sustainability in all-electric motorsports
Please tell me about yourself and your experience within the automotive/motorsports industry?
I started my career at Michelin Motorsport and did the first-ever Life Cycle Assessment of a motorsport tyre in collaboration with FIA.
I was then recruited by Formula E to develop and lead their sustainability strategy six months before the first race in Beijing in 2014. After eight years after I am proud to say that we created an authentic culture for sustainability at FE which is reflected at the highest level of the business in its mission and visions and applied on all events, hence we are the only motorsport championship in the world to have achieved and maintained for more than four years the internal standard for sustainability in events – the ISO 20121 third-party certification.
What is your role within Formula E?
My role is to make sure that the Championship is as sustainable as it can get. We have a holistic approach to sustainability, from environmental protection to social inclusivity and economic prosperity.
We are much more than just a race - we are using the power of our sport to inspire people to live more sustainably, utilising our platform as a testbed for sustainable technologies: in the garages to advance electrification and on the event with our Partners.
A few examples that I am really proud of is our work with Allianz to phase out from single used plastics via implementing the hydration stations and reusable vessels, as well as with Heineken and the Greener Bar that showcases the first-ever 100% circular designed bar, where nothing is thrown away and everything is recycled and recyclable!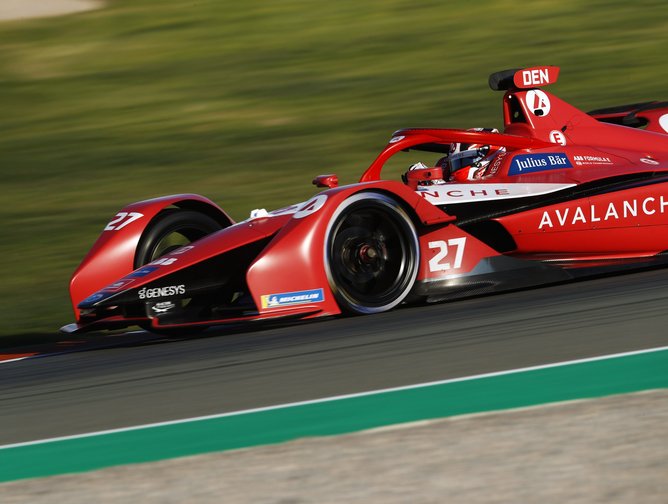 Beyond its net-zero status, what makes Formula E such an influential organisation?
Formula E was not created because the world needed another racing series. It was created to accelerate positive action around climate change, especially around emissions in cities and drive forward the development and uptake of electric vehicles. Having that purpose at the heart of the business and the sport always makes us go further with each race to become more and more sustainable.
We were the first sport in the world to achieve net-zero carbon since its inception in 2020, 10 years before UN recommendations. The most important thing for Formula E is to showcase to the world that this is feasible, and are delighted to see others take similar steps forward, such as the Premier League hosting its first net-zero carbon game last autumn.
We also partnered with UNICEF when it comes to their climate-related work (the Safe and Healthy Environment Fund) as we should all be racing and contributing towards better futures. We want to empower and educate the next generation so they can continue the fight against climate change, as well as be excited about how bright the future can be. That's key to us and reiterates the true purpose of our ambition.
How does Formula E promote sustainability in its host countries?
In each host country, we want to showcase to fans, spectators, local authorities and of course the local population the power of electric racing and the huge advancements within e-mobility. Given they have no exhaust emissions and the rapid advancements in consumer technology, often taken from cars on our tracks, we firmly believe that decarbonising city centres and transport systems come from electrification, as outlined at COP26.
Formula E embodies sustainability and high-performance technology throughout all our teams. While it is encouraging to see an increasing number of businesses and organisations taking their sustainability credentials more seriously, we want to showcase the huge benefit and potential of incorporating sustainability in everything they do.
One of our key objectives is also "social progress" and this always starts by building consent, acceptance and support within the local communities hosting us. We work in each location with local schools, universities, charities, and businesses to create lasting positive impacts. We also host them at our events with money can't buy experiences with our Teams and drivers.
We want to leave long-lasting impacts after the race, for example in partnership with DHL at the Mexico EPrix 2022 we created an "eating air pollution" mural in the heart of Mexico City that will absorb the air pollution from traffic and contribute to improving the air quality in the area.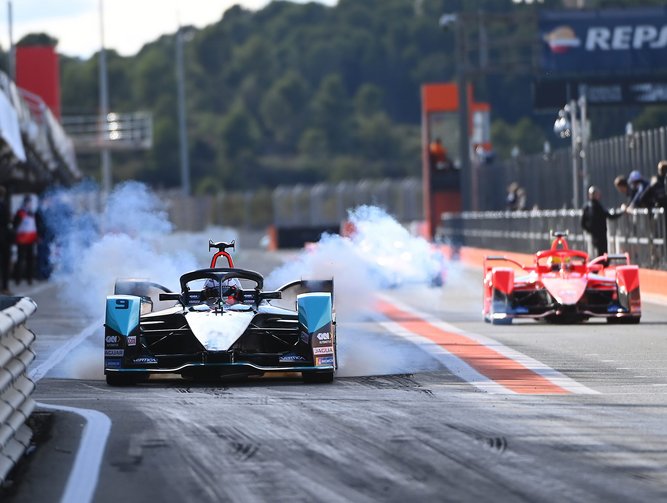 What role does ABB have in Formula E and how has it helped drive sustainability?
ABB is our title sponsor and most importantly an expert in electrification and a sustainability leader in their field. We work closely with ABB to align our sustainable strategies; I must say it was not difficult as we jointly promote the fact that there is no turning back to electrification. One of the great examples of this is ABB's involvement in our Girls On Track programme which is an initiative designed to empower young females coming from diverse social backgrounds to understand the careers they can have in motorsports and picture themselves in this environment as engineers, mechanics, journalists or drivers.
Transport is critical for Formula E to function, but how will the championship ensure this is sustainable?
Indeed, the majority of our footprint is due to the logistics of the Championship. We are lucky to work with an industry expert and sustainable leader DHL with whom we jointly developed a sustainable logistics roadmap to reduce air freight and increase biofuels use for sea and road freight.
This forms an integral part of our science-based targets commitment, which we were the first sports to achieve in 2021, with a commitment to reduce our logistics-related footprint by 30% by 2030.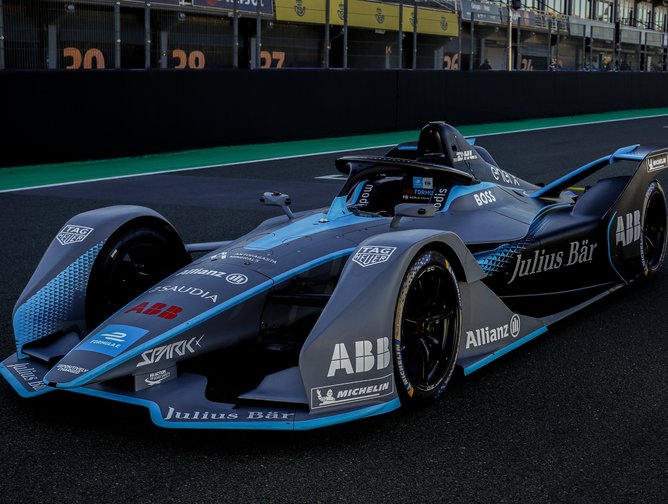 What changes would you like to see over the next 12 to 18 months?
We are continually working to improve our sustainability credentials - it's a race with no finish line and will always look to get better and better.
We are focusing our efforts on social sustainability, with a focus on community engagement, legacy and diversity, equity and inclusion.
We are also working closely with our teams and partners to showcase that we have all the technical solutions to fight climate change and live a lifestyle that enables the world to stay below 1.5 degrees Celsius of global warming.
We need to adopt these solutions at scale now. This is encouraging to see that states, cities and OEMs one after the other are making strong commitments towards electrification of transport and that was highlighted as a solution to fight climate change at COP26.