How has Formula E proven motor racing can be sustainable?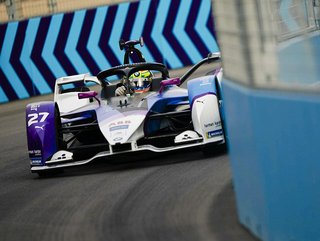 The ABB FIA Formula E World Championship, closely followed by Formula 1, is the leading motorsport working towards UN Sustainable Development Goals
What does Sustainable Championships Index show?
Supported by Enovation Consulting Ltd, the SChI measured 25 sustainability performance criteria, which included certifications, sustainability awards and accreditations, environmental impact, social impact, sustainability partnerships, and strategies. Using data to carry out these measurements enabled the firm to assess 106 globally motorsports championships to determine which are the most sustainable — ranking Formula E the highest, followed by Formula 1 and MotoGP.
"Inspired by the lack of data and corresponding publication on sustainability practice of the motorsport industry, and by our fervent belief that if you can't measure something, you can't improve it," is how Dr Cristiana Pace, Founder and CEO of Enovation Consulting Ltd, describe the research efforts.
"With this white paper, we hope to empower championships with the knowledge of what has been accomplished and of the best practice that has been developed."
In collaboration with sustainability professionals
Appropriately titled 'Racing Towards a Sustainable Future', the whitepaper is a first of its kind and was produced in collaboration with the Professor of Strategy and Sustainability at UCL School of Management, Paolo Taticchi, who is "encouraged by the progress the motorsport industry has made in recent in years."
Taticchi also said: "Based on an independent research-driven approach, the SChITM sheds light on what leading championships are doing well, as well as on areas for improvement for all industry stakeholders to consider."
"It is through this kind of industry-wide collaboration that meaningful and sustainable transformation can be achieved."
Furthering motorsports sustainability
While the Formula E Championship shows us just how much organisations can push sustainable development, the Formula 1 continues to work on this. PETRONAS continues to develop through partnership and we expect to learn more about its sustainable fuel endeavours at Sustainability LIVE from its Chief Sustainability Officer, Charlotte Wolff-Bye, who was announced in February 2022 as a speaker at the hybrid event.
• Join global business leaders and sustainability experts taking meaningful action at Sustainability LIVE, held at Tobacco Dock, London, 23-24 February 2022. Register to attend today! Click here to learn more.​​​​​​​