Hankook is committed to CSR and automotive sustainability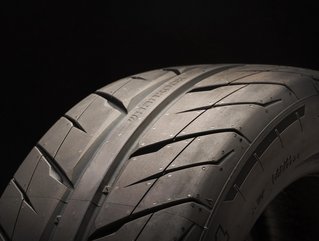 Recognised by S&P Global for its sustainability efforts, we take a look at how Hankook tyre has embedded CSR into its automotive sustainability strategy
In recent years, the automotive industry — one that has always shown an innovative edge — has changed drastically and sustainability is at the heart of all changes. Hankook Tire reacts to changes in the industry will promote corporate social responsibility (CSR) and develops environmental, social, and governance (ESG) initiatives through research and development (R&D).
Analysing materials to develop sustainable products
Continuous innovation is the way forward for Hankook Tire. The company established its CSR very early, but the company is now working on producing more sustainable tyres through the development of sustainable materials and has joined the trend of sustainable rubber.
As a result of its efforts, the company has been awarded Gold Class in the S&P Global Sustainability Yearbook 2022, which considered 7,554 companies and recognised those sporting sustainability excellence across 61 industries.
The company's efforts to create a sustainable supply chain have also contributed to its recognition by S&P. Hankook established the E-Circle declaration, which encompasses its sustainable rubber initiative as well as its sustainable material technology development strategy.
Soo il Lee, President and Chief Executive Officer of Hankook Tire & Technology, says, "we are proud that we received the highest rating in sustainable practices. This recognition is a testimonial of our commitment to creating a more sustainable future."
"Furthering growth as a global leading tire company, we plan to manage our social, environmental, and financial performances to the highest global level."
A small part of Hankook's sustainability strategy
Hankook has retained its targets by committing to strict policies and goals. The company highlights the importance of communication with stakeholders and disclosing crucial ESG data and managing organisational risks, including that of its finances. It has been able to put ESG at the forefront of its developments by ensuring that all aspects are classified as risks.
Since December 2012, the organisation has been a member of the UN Global Compact (UNGC), an international group that promotes stronger measures for CSR, with a particular focus on human rights, labour law, environment, and anti-corruption.
• Join global business leaders and sustainability experts taking meaningful action at Sustainability LIVE, held at Tobacco Dock, London, 23-24 February 2022. Register to attend today! Click here to learn more.