Make your business stand out with meaningful CSR initiatives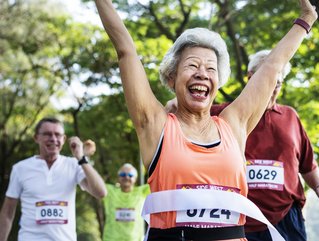 Conscious capitalism is rising and businesses making a social impact are becoming more successful. This is where Corporate Social Responsibility comes in.
Businesses of all sizes and industries invest billions of dollars in corporate social responsibility (CSR) efforts each year.
CSR varies greatly from company to company, from a local Fun Run to feeding a region ravaged by war. It is an opportunity for the efficiency of private enterprise to do direct social good and is a hallmark of the increasing importance of engaging in conscious capitalism.
CSR is also a great way for businesses to empower staff, inspire clients, and boost their reputation by engaging in community-based initiatives.
Social responsibility differentiates companies from the crowd, but only when executed correctly. A business's reputation is its brand, and the best approach to a strong reputation is an investment of time and resources into CSR programmes.
NielsenIQ has also found consumers are significantly more keen to spend on the goods and services of a business that has shown it has a conscience - 45% of consumers, in fact, are prepared to make that choice.
This is part of a wider trend of data saying the same thing: companies do not care if they have to pay more as long as it is with a company they trust. At a time when transparent supply chains and Environmental, Social and Governance (ESG) are becoming central to corporate agendas, businesses are making the same decision.
This means CSR is now as good for the soul as it is for the bottom line.
Ways for companies to initiate impactful CSR programs
Engage with communities in ways that directly affect customers, employees, and public perception. Good community work becomes great community stories about the work you did, that benefits everybody involved and boosts your own esprit-de-corps.
Companies can help communities in a variety of ways. This might include anything from assisting at a local vaccination centre to providing medicines and lateral flow test kits to the elderly and underprivileged. Making a donation to a charitable organisation or funding an athlete on a community activism quest are two other ways to show a sense of community. Here are two examples from a major corporation and an SME.
Strategic Solutions, a prominent financial advisory company based in Bournemouth, United Kingdom, has used a community-focused CSR approach for years.
The company hires 65 people and donates approximately £45,000 (US$61,336) per year to the local Community Foundation, which promotes charitable causes in the community. Grants have gone to local grassroots groups in its local counties of Dorset, Hampshire, and Wiltshire in south and south-west England, such as the Dorset Deaf Children's Society, Safewise, and Community Angels.

Meanwhile, Seattle-based coffeehouse giant Starbucks Corporation provides opportunities to specific groups within its hiring practices. It pledged to recruit 25,000 US military veterans and spouses by 2025, then surpassed that target ahead of schedule and now recruits 5,000 veterans and military spouses annually.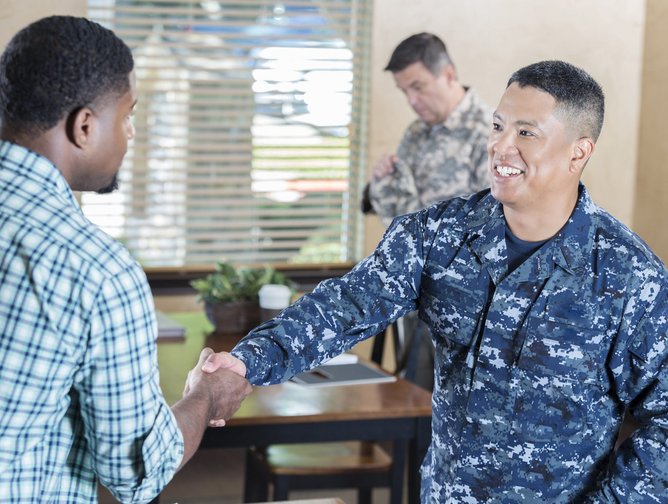 Meaningful CSR goes a long way to building trusted brands and relationships with young generations
Community projects also provide fantastic opportunities to develop positive tales to share with the rest of the world. They boost an organisation's reputation and empower senior staff, board members, employees, shareholders, and other stakeholders.
Creating CSR efforts should be a component of your company's overall strategy. Tactically aware organisations use CSR initiatives to maintain and grow their valuable assets – the workforce and brand.
Millennial activism, and that of other young generations, will affect evolving trends in CSR. Companies will continue to take a public stance against workplace harassment and discrimination. Workplace diversity will also continue to broaden to include people of all ethnicities, genders, cultures, impairments, and sexual orientations. This makes it easier for companies to recruit and retain top young talent.
Organisations also find their own platforms to speak out against social inequality and legislative changes that are harmful to the environment. As more and more data breaches jeopardise personal information, regulations to preserve data privacy in an ever-changing environment may also become part of CSR trends.
According to Cone Communications research, 83% of millennials would be more committed to a brand that supports them by contributing to social and environmental concerns, and 88% say their job is more rewarding when they are provided with opportunities to contribute to improving the aforementioned issues.

• Join global business leaders and sustainability experts taking meaningful action at Sustainability LIVE, held at Tobacco Dock, London, 23-24 February 2022. Register to attend today! Click here to learn more.