Micron Technology focuses on climate change with innovation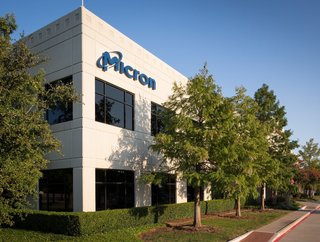 We gain insights from Micron Technology's Director of Sustainability, Marshall Chase as the company focuses its attention on climate change innovation
As the Director of Sustainability at Micron Technology, Marshall Chase has over 20 years of experience in business and the development of global initiatives, but what makes him fit to provide insights on sustainability?

Particularly in the supply chain, Chase has worked with companies in the manufacturing, transport and information technology (IT) sectors with a focus on meeting corporate social responsibility and climate change needs while providing great expertise on project management and allowing businesses to tackle supply chain issues and open their eyes to opportunities within emerging markets.

Micron Technology is a leader in the memory and data storage space with various offerings, such as SSDs, memory cards, and other computer components.

Chase tells us more about the initiatives that Micron Technology has implemented, such as sustainable technology and how the organisation secures the necessary support to achieve its corporate climate objectives.

Micron Technology innovates for sustainability
Headquartered in Boise, Idaho, Micron Technology is a world leader in innovative memory and storage solutions. Our solutions and expertise accelerate the transformation of information into intelligence and insights, inspiring the world to learn, communicate and advance faster than ever.
What is the primary focus for the organisation in terms of sustainability?
Micron's vision is to enrich life for all. For sustainability, this means our key pillars – communities, environment, people, products and sourcing – are all important. We have a strong focus on climate change, with a newly-announced goal to achieve net zero emissions in our operations and energy use by 2050 and interim targets to reach 100% renewable energy in the US in 2025 and hit a 42% absolute reduction in our scope 1 emissions by 2030. Diversity, equality and inclusion is also a critical area, with commitments to increase representation of underrepresented groups and strengthen our culture of inclusion, as well as other areas.
What is a green bond?
Micron designed its Green Bond Framework to issue bonds in support of our environmental initiatives, particularly on improving the company's greenhouse gas performance, energy and water use, waste generation, and green construction.
What is a sustainability-linked loan?
A sustainability-linked loan encourages borrowers to meet environmental and social targets by tying borrowing to targets such as carbon emissions. Borrowers can earn a discount or be penalised on loan pricing based on whether they meet those targets. For Micron, targets include greenhouse gas emission intensity, waste diversion from landfills and Responsible Business Alliance score metrics.
How is Micron leveraging these two initiatives?
The Green Bond Framework and sustainability-linked loans align with and build on efforts to incorporate sustainability into Micron's finance strategy. Sustainability-linked credit facilities support the company's focus on achieving aggressive goals, while our green bond funds environmental projects that contribute to these goals.
How is the organisation investing in sustainability?
This includes investment in our operations to support our environmental goals, as discussed above. It also includes investing US$500mn of Micron's cash to be managed by diverse financial institutions in FY22, as well as spending over US$300mn with diverse suppliers in FY21. We also invest in our team members and communities, whether our workplace safety and wellbeing initiatives, or STEM education in our communities and beyond. And we invest in developing leadership products, including those that meet critical needs for energy efficiency, data security, and automotive safety.
What is the end goal of Micron's sustainability strategy?
I come back to the company's vision – transforming how the world uses information to enrich life for all. We are building a dynamic programme that focuses on some of the world's biggest challenges, using information in new ways to address them, and working holistically through our operations, supply chains, and products. It's going to take leadership and innovation, collaborating with our peers and customers in our industry and beyond.