Promoting the UN's SDG for decent work and economic growth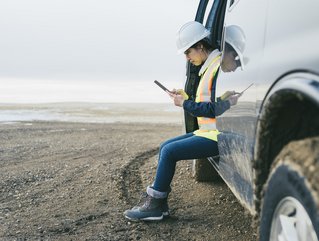 Supportive labour standards benefit society by increasing access to education, ensuring diversity and inclusion — which translate into economic growth
The United Nations' Sustainable Development Goal No. 8 seeks to promote inclusive, long-term economic growth; full and productive employment; and decent work for all by 2030.
In other words: dignified work for everybody and a growth model that serves everybody. This SDG creates decent jobs for everyone, raises living standards, enhances community protection, and stimulates economic growth.
However, the goal still seems out of reach to roughly half of the world's population lives on the equivalent of US$2 per day. Most of the time, these low-wage jobs do not provide stability, and people are easily replaced by others seeking employment.
As a result, workers are then made to work despite illness, hazardous working conditions, and excessive hours, with the threat of losing their position if they miss a shift. More than 60% of all workers have no employment agreement, and less than 45% of employed workers are full-time, salaried employees.
To fulfil the objectives, SDG 8 comes up with ambitious targets
The UN has identified targets and metrics to reach SDG 8's objectives. Several of these have been trimmed down for execution by governments, but they can also be adapted on a micro scale into business strategy. A practical application to promote economic development.
The most relevant industry targets and indicators are: sustainable economic growth; increased economic productivity by diversifying, innovating, and upgrading; encouraged incentives that promote employment opportunities and business growth; By 2030, 600 million new jobs created, primarily in developing countries; increased efficiency of resources in consumption and production; ensuring full and productive employment and decent work for all women and men, including young people and people with disabilities, as well as equal pay for equal value work; lowering the number of young people (aged 15 to 24) not in employment, education, or training; abolishing modern slavery, human trafficking, and child labour; protecting workers' rights; and promoting safe working conditions.
Achieving decent work and economic growth with positive business practices and policies
Companies play a critical role in achieving Goal 8, as they account for a large proportion of GDP and the majority of jobs around the world.
The application of the United Nations Guiding Principles on Business and Human Rights, which allow organisations to understand their own influences on the workforce in their value chains, is the foundation of fostering decent work.
Companies that enforce labour standards throughout their management and value chains encounter less risk of adverse publicity and potential lawsuits, which is beneficial for the business and society.
Furthermore, implementing fair and equitable strategies and valuing diversity and inclusion will result in greater exposure to a competent, resourceful workforce.
The instances below are the recommendations by UN Global Compact and the World Business Council for Sustainable Development (WBCSD) for companies to promote and integrate the SDG 8 into their practices — some may be more applicable to certain industries than others.
Provide opportunities for apprenticeship.
Encourage an entrepreneurial culture by investing in or mentoring young entrepreneurs.
Begin skill development programs at the bottom of the company's supply chain.
Consider setting up mechanisms to detect child labor and forced labor across global supply chains and impose corrective measures when violations are discovered.
Set a solid policy prohibiting unfair hiring and recruitment procedures, particularly against marginalised communities such as migrant workers.
These are simple, understandable, and implementable policies for any business. If most or all companies partake, SDG 8 is achievable.