Goodyear tyres will be made from 70% sustainable materials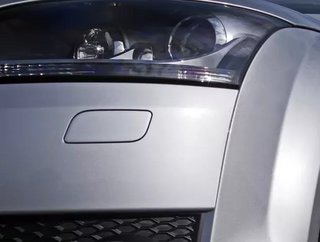 Goodyear released information on its latest ESG development that will allow it to produce tyres from 70% sustainable materials, with the end goal at 100%
The automotive industry is one that has been under the spotlight for many years in regards to its negative environmental, social and governance (ESG) impacts. As a result, the industry has experienced drastic changes in the way that its businesses operate, the way in which companies develop their vehicles, and how they source materials for their products — an action that is less visible to consumers. 
Sourcing better materials for automotive components is one of the major shifts that we have seen over recent years with companies developing new and sustainable vehicle designs to incorporate reusable materials. We've seen a promising vehicle design from BMW, which leverages a circular economy, as well as business strategies — similar to that of the later automotive company, Fisker — that are centred around people and the planet.
But the sustainability of vehicles starts with suppliers. How can businesses ensure that they have sourced reusable components? 
Component manufacturers create ESG products
Thanks to the likes of Goodyear and manufacturers of other parts, businesses can access more sustainable products for their upcoming vehicle developments. Goodyear announced further progress in developing tyres comprised of responsibly-sourced materials. The company released a demonstration of its latest product made of 70% sustainable-material content, leveraging industry-leading innovations.
Senior Vice President, Global Operations and Chief Technology Officer, Chris Helsel says, 'We set an ambitious goal in 2020 to create a tire made 100% from sustainable materials in 10 years, and our scientists and engineers have made great progress toward that goal. [...] This is an exciting achievement that demonstrates our commitment to increasing the use of sustainable materials in our tires'. 
What goes into sustainable tyres? 
Goodyear sustainable innovation is driven by its 'Better Future' sustainability framework, which sets out the vision for the future of the more than 120-year old company, incorporating its key pillars:
Sustainability sourcing 

Responsible operations 

Advanced mobility

Inspiring culture
But what materials are used in its latest tyre development? 
The new material features 13 different ingredients across nine different tyre components, including:
Three different carbon blacks are used in the product derived from methane, carbon dioxide, and plant-based oil

Soybean oil not only maintains the pliability of tyres but is also a natural material with an abundant supply 

Silica is used in tyre compounds to improve grip and reduce fuel consumption

Polyester, which is recycled from plastic bottles and used to make technical grade polyester suitable for tyre cords 

For more sustainability insights, check out the latest issue of Sustainability Magazine.