Top 10 energy sources: what are they and who has the most?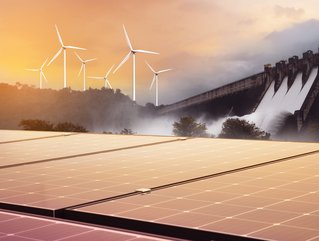 Countries are racing to expand renewable energy, but for fossil fuel energy leaders adjusting the national energy mix is a complex task with a longer road
The International Energy Agency (IEA) says energy production from renewables such as solar, wind, and hydroelectric powers will continue to increase in the future. This is no surprise - there is a lot of ground to cover for these fuel sources to haul in fossil fuels.
Fossil fuels dominate energy production, but this is changing and countries face a variety of challenges in adapting to this. For example, just convincing a nation with abundant reserves of cheap fossil fuels that it is in their best interest to not use it has been a challenge - but it is one that has now largely been met.
Prices for renewables have gone down dramatically - solar power equipment, for instance, is significantly cheaper than just a few years ago - and the efficiency of the technologies and equipment used in harnessing it are dramatically more efficient. That said, this is a global field with many factors. To start to understand and predict how this might change, understanding where we are now is crucial.
To drive energy change, you have to be clear on the starting point: the top 10 fuel sources in the world along with the top 10 countries ranked by capacity of that energy source.
Sources for these statistics are directly cited and we encourage you to learn more from the sources themselves. The metrics by which they are ranked vary according to industry standards or for ease of understanding. The statistics are from the nearest year available and drawn from publicly available sources. Energy development is ongoing and subject to market and other forces, so expect the numbers here to differ slightly, but the themes remain the same.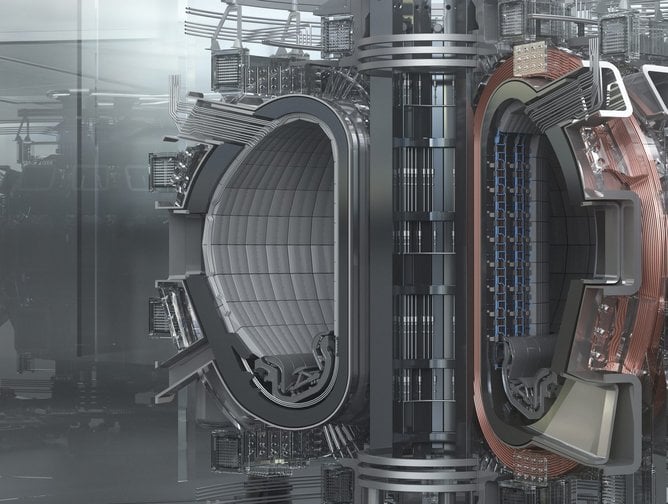 That is production, but what about reserves?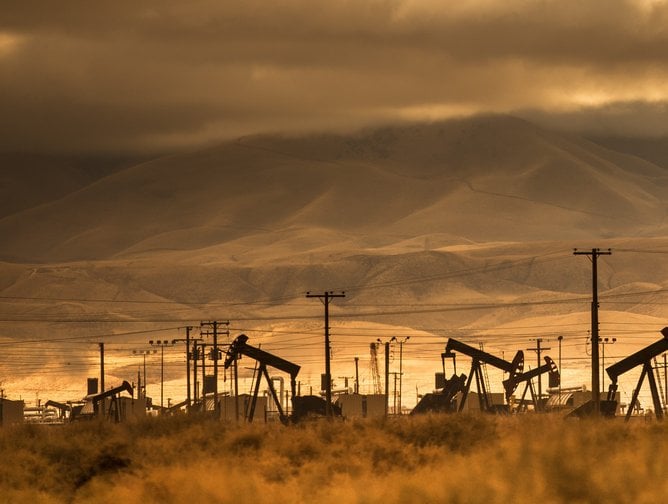 According to worldometers, the largest oil reserves are owned by Venezuela, followed by Saudi Arabia, then Canada. As of 2016, Venezuela had 299,953 million barrels of oil. Saudi Arabia held 266,578 million barrels, while Canada owned 170,863 million. The top ten countries with the largest oil reserves are as follows.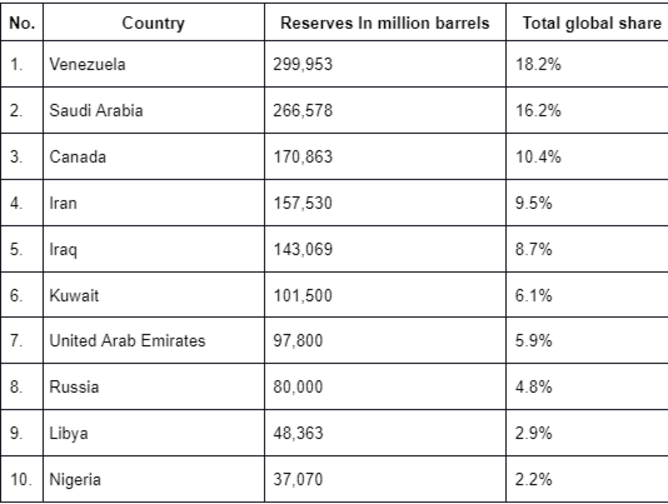 Meanwhile, the top consumers of oil as of 2019 are the US, followed by China, then India. The US consumed 20% of the world's share of oil. China consumed 14%, while India consumed only 5%.