Nespresso supplies coffee to circular vegan sneaker brand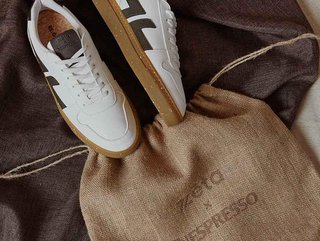 Teaming up with the Portugal-based Zèta, Nespresso supplies waste coffee grounds for the footwear designer's limited edition circular vegan sneakers
As one of the leading producers of packaged coffee products and an advocate of sustainability, Nespresso is a model organisation in terms of sustainable sourcing initiatives and waste management.

The company displays its eco-conscious commitments through its various initiatives, including the Podback waste management scheme—which is also supported by other coffee brands, The Positive Cup sustainable sourcing initiative, and the Nespresso AAA Sustainable Quality Programme.

Initiatives like these are made possible by partnerships and the company announced it has undergone another venture with the fashion brand, Zèta, to produce sustainable shoes from waste coffee grounds.
Nespresso's circular approach to waste management
The brand of shoe is known as RE:GROUND and is a collaboration between the two brands as displayed on the design of the sneakers. The product marks a response to growing interest in sustainable clothing and footwear brands over the past five years, which, according to internet search data, has grown by more than 45% over the past five years. The CEO of Nespresso, Guillaume Le Cunff has been singing the praises of the footwear company, led by its 25-year-old CEO, Laure Babin.
Zèta is an incredible start-up that brings together style and sustainability," says Le Cunff.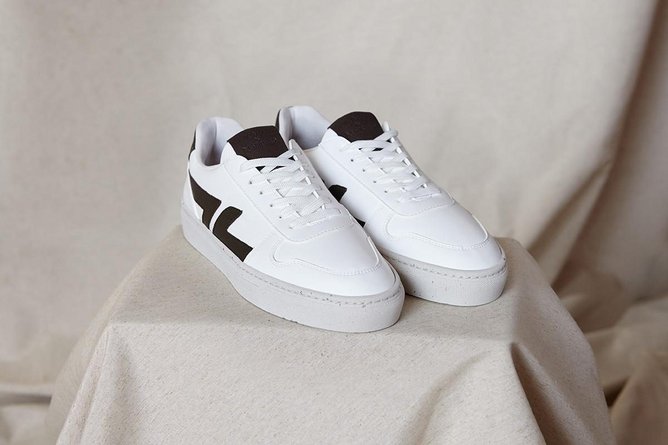 "The brand's commitment to circularity means they are pushing the envelope in terms of creating new value from waste, and their spirit of innovation has led them to design a whole new use for our recycled coffee grounds. Zèta's RE:GROUND capsule collection is sure to delight coffee and fashion fans alike."
Each pair of RE:GROUND shoes contains 12 cups' worth of coffee ground supplied as a result of Nespresso's capsule recycling initiative. The coffee is integrated into a vegan leather material that is used for the upper part of the shoe as well as the sole, accompanying the remaining 80% of the shoe, produced with 80% recycled materials.
"My vision for Zèta was to create stylish sneakers for eco-conscious fashion lovers," says Babin.
Currently the RE:GROUND shoes are a limited addition to the product range and the company onlty ships the shoes from Portugal, where they are produced, to customers in Europe, which is an intentional move to ensure the shoes are as sustainable as possible.
"For this capsule collection, our fabric creators at Tintex spent eight months perfecting an innovative vegan faux-leather made using recycled coffee grounds. RE:GROUND is the embodiment of our collaboration with Nespresso—a chic and stylish shoe that celebrates the value of coffee and the virtue of circularity."
This collaborative project is yet another contribution from Nespresso that shows how products can be integrated into circular business models. Through its various initiatives, Nespresso is showcasing innovation and governance models that create a sustainable supply chain from sourcing its coffee beans and designing with a circular economy in mind to ensuring that materials are integrated into it.