Top 10: global sustainability trends for 2022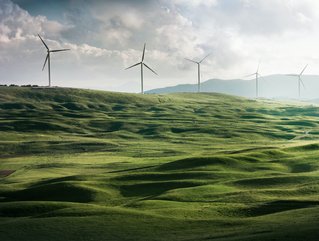 As ESG becomes the enabler of continued business in the eyes of investors, these are the sustainability trends that we expect to see from global companies
'Sustainability' is a very versatile word, particularly when discussing climate change, net-zero emissions, the management of waste and byproducts of an increasingly industrialised world—which all come under that all-important environmental, social and governance (ESG).

In 2022, we've already received great insights through the latest news and executives and leaders that are working on the sustainability 'frontline' to provoke the necessary positive climate change.

10. All-electric infrastructure implementation
With the increasing number of renewable energy sources, there is more work to take place between governments and businesses to develop the necessary infrastructure to support the sustainable storage of renewably-sourced energy, encourage consumers to adopt alternatively-powered vehicles, and ensure that buildings are prepared for a future without fossil fuels. GRIDSERVE is a prime example of how vehicle charging infrastructure providers can develop to accommodate sustain transport and electric power.
9. Penalty actions for lack of climate action
Following discussions at COP26 and other climate events, and understanding the severity of the climate issue, large organisations in particular are likely to experience stricter regulation on climate disclosure and, similar to any other legislation, will be penalised for poor compliance. This was already exercised in the past and will continue to grow as a means of encouraging businesses to be more sustainable.
8. More clean air initiatives
As we've already seen, cities are putting in the work to eliminate emissions in cities—projects like London's Ultra-Low Emissions zone is a great example of this. Cities are also innovating to develop green spaces and implement renewable energy projects to suit their unique landscapes.
7. More climate change disclosures
Reporting has become a critical part of any sustainability strategy and is a necessity for correct climate disclosures. Firms will soon be expected to provide data on their actions to reduce emissions and limit energy consumption. Carbon offsetting will also come under this disclosure and, in many countries, firms will be obliged to report on their financial contributions to the environment as well.
6. From net-zero to climate positive
There is a lot of talk about net-zero emissions and company's targets to achieve it, but us businesses get closer to this target through dedicated actions, they will look to take this one step further to become climate positive. However, there is still some discrepancy between the inclusion of carbon offsets in a truly net-zero climate strategy.
5. Carbon offsetting continues
Organisations are more able to invest money over time. Particularly in the public sector as well as the critical corporations that support it, carbon offsetting is a way of contribution and requires businesses to carefully consider who will take on the sustainability burden of their organisation. This will often include investments in renewable energy developments, carbon sequestration initiatives, or protection of natural resources. Companies like Ecologi are developing great initiatives to help businesses take care of their carbon emissions.
4. Hybrid working reduces company emissions
While the hybrid working setup was a response to the coronavirus pandemic, many organisations are sustaining the model of work, which is not only beneficial to their employees but brings down their overall emissions contributions. Less people will travel to the office on a regular basis and will cut their travel costs and greenhouse gas (GHG) emissions.
3. Renewable energy sourcing
Mentioned alongside carbon offsetting, businesses are taking control of their energy sourcing. Take example for the leading technology firms that have been investing heavily in renewable energy as part of their product portfolios. The fossil-fuel derived businesses are also under pressure to make the switch to a more sustainable form of energy supply and change their means of doing business.
2. ESG is critical for investment
Perhaps the most common area of discussion at Sustainability LIVE this year, investment firms are holding out for environmental, social and governance (ESG) disclosures. The current struggle is regulation and standards, which are currently finding their places within industries, but the leading investors believe this is one of the next aspects of sustainable business to be standardised.
1. Consumer sentiments on sustainable products
The consumer goods industry is already changing rapidly, and it will continue to do so as more consumers become conscious of their environmental impacts and the recyclability of the products that they buy. Food and beverage companies have responded well to this and have implemented recyclable packaging initiatives to cater for the growth in local food deliveries. Consumer goods firms are also working with research & development teams to create circular packaging by design.