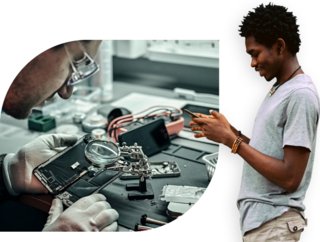 Green IT for a Greener Future
"Exploring a Green IT strategy isn't solely about cost and carbon reduction" – it's a pledge to stakeholders
Bilal Ishaq Khan, Co-founder and CFO of Doji, who previously held senior investment roles at Goldman Sachs and Nomura, discusses the challenges of e-waste and how the business is driving sustainable change within the sector.

Tell us about Doji?
Doji offers innovative Green IT solutions that empower businesses and individuals to cut emissions and costs through a circular approach . Our unique marketplace, with operations in the UK and Brazil, connects enterprises and individuals, enabling them to secure certified refurbished devices and explore options like selling, trading, donating, recycling or existing tech, all with an eco-friendly process while tracking emissions.
We advocate for verified refurbished devices, helping users lower expenses and emissions while advancing Net Zero goals. This showcases our commitment to sustainable consumption and positions Doji as a leader in driving an environmentally conscious future.
How Serious is the Electronic-Waste Challenge?
E-waste , dubbed a 'tsunami' by the UN, is the world's fastest-growing waste stream. In 2021, it hit 57.4 million tons, exceeding the Great Wall of China's weight. Alarmingly, user devices, including smartphones and tablets, emit 1.5 to 2.0 times more carbon than data centers (1). These emissions are projected to increase by 12.8% annually (2), with around 75% arising from manufacturing, transportation, and disposal. Doji tackles this by enabling longer tech device lifecycles.​​​​​​​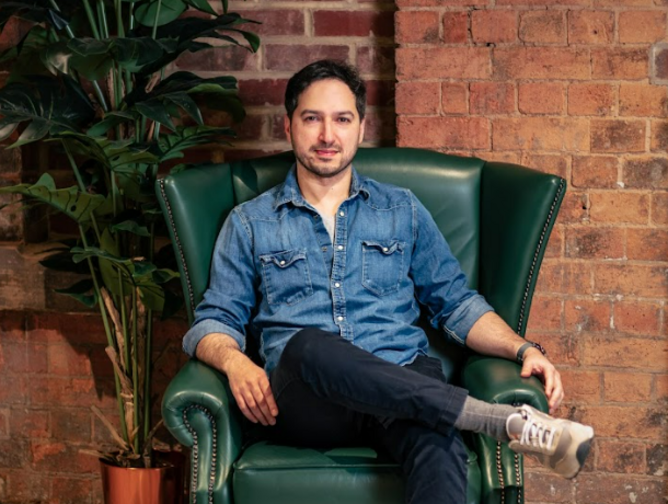 Bilal Ishaq Khan, CFO and Co Founder at Doji
How Does Doji Aid Organizations in Lowering IT Carbon Footprint and Gaining Benefits?
A rapid and effective way to slash IT Carbon emissions is through a Green IT strategy for tech procurement, where Doji excels.
Doji offers top-quality certified refurbished business devices, negating the need for new ones that generate 70-80% more CO2, primarily in manufacturing. Refurbished IT offsets 'CO2 costs' during production over extended use, reducing waste and enhancing environmental balance.
Companies can also recycle old tech through Doji—selling, trading in, recycling, or donating through Doji's charity partners. Doji also provides carbon accounting, offset projects, and tools for sustainable workplace consumption through its partners.
Overall, the Green IT strategy enhances company reputation, furnishes budget-friendly top-notch hardware, and frequently yields significant savings while also driving positive environmental and social impact.
Besides sustainability, quality, and cost, what should IT decision-makers consider when exploring refurbished IT, especially with Doji
IT leaders should focus on certified data deletion, strong customer service, transparent practices, and supplier's commitment to sustainability when opting for refurbished IT. At Doji , sustainability is our driving force for business success, championing a profound shift toward a more environmentally conscious future.
And finally, what does Doji mean, and why did you choose it?
Originating from Japanese candlestick charting, my co-founders and I, who met while studying at the University of Oxford, chose 'Doji as it symbolizes price balance between buyers and sellers, reflecting our commitment to fairness for all parties, including the environment.​​​​​​​

(1) The green IT revolution: A blueprint for CIOs to combat climate change; Mckisney, September 2022
(2) End-user computing market: Growth, trends, COVID-19 impact, and forecasts (2022-2027), Mordor Intelligence, January 2022.