Invest.Green launches sustainable investment platform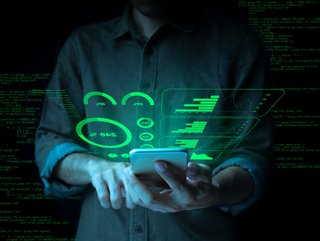 The platform, which will share information regarding sustainable investment, welcomes as its inaugural members Toyota Motor North America and econnext
Invest.Green, those mavens of sustainable investment, have launched an invitation-only, membership investment programme which has as its remit the connection of companies with current or potential investors over issues surrounding the environment and sustainability.
Becoming a member in the Invest.Green programme – which is fundamentally a research and media platform – allows for a credible third-party platform on which companies can tell the story of their sustainability stories. Members will also be able to have an expedited avenue over which to share information among themselves.
The Invest-Green website will also be a media platform, containing short research-driven pieces which includes interviews with industry players as well as interactive online events. The content comes from a team with a good reputation, having twice been rated highly in the World for Green investment research.
August founding members
Among the founding members of the programme are Toyota Motor North America and econnext. Toyota is the largest automaker in the world and ranks highly for its environmental performance, while econnext is an industrial holding company which serves as a platform for some of Europe's biggest and most influential families and institutional investors. It has as its focus the growing of cleantech companies.
These inaugural members will also have a page on the site on which they can publish news.
Invest.Green co-founder and executive chairman Dr. Matthew Kiernan spoke about the new platform: "Our overall corporate mission is to 'democratise green investing' and increase the overall flow of capital to opportunities which create both environmental and financial benefits. The addition of world-class companies like Toyota and econnext takes us an important step closer to achieving those objectives."
Regarding the benefits of being on the new platform, Toyota Motor North America vice president of sustainability regulatory affairs Tom Sticker commented: "Toyota's sustainability goals include leaving no one behind when it comes to affordable, carbon-reducing transportation. Invest.Green's membership programme allows up to find and connect with like-minded organisations and members of the investment community, as well as a platform to share stories that reflect our commitment to work with stakeholders across society in support of a cleaner, healthier and more sustainable future."