Lab-grown meat takes off, with the beef-loving US leading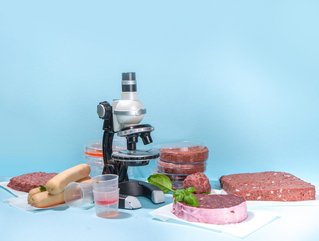 Buoyed by FDA approval, the US is the only nation to have broken the £1bn mark in terms of investment; Israel comes in second with much catching up to do
The arms race of investment for lab-grown has commenced. Money is being poured in as many see the lucrative and environmentally-sound possibilities in weaning a sceptical world away from its love of pork, beef, lamb, chicken, and the such.
According to a report by GovGrant, in terms of numbers, the US is far ahead of the game, being the only market to have broken the £1bn mark for investment (£1.36bn). A strong second belongs to the nation of Israel (£474.5m) – with its mature venture capital sector – followed by the Netherlands (£123.m), and Singapore (£100.6m).
Bringing up the remainder of the top ten are, in order, the UK, China, South Korea, Japan, France and Spain.
Much hope has been staked in the UK as it seeks to diversify its economy in the wake of Brexit. With the exception of the Netherlands, it is the leader for lab-grown meat in the region.
According to Adam Simmonds, a researcher at GovGrant: "Although it's some way behind the US, the UK is still a leading innovator in this area. Plus, because there's such huge potential demand among consumers here, that'll only spur companies on to innovate further and perfect their products."
FDA approval opens the doors
This emerging food technology recently received approval from the US' Food and Drug Administration, thereby opening the doors to a massive scaling up in the coming years. To believe one estimate, lab-grown meat will make up a quarter of meat consumption by the year 2035.
These developments are not coming a moment too soon: according to the United Nations Food and Agriculture Organization, the livestock sector makes up 18% of all greenhouse gases. A robust lab-grown meat industry is sure to alleviate this pressure on the environment.
Alec Griffiths, IP Manager at GovGrant, commented on the technology's extraordinary opportunities: "With the FDA rubber-stamping lab-grown meat as safe, the market should really take off now. That makes it more important than ever for companies to protect their assets, so we can expect to see an acceleration in the number of patents filed in the coming months and years – and plenty of new faces in the sector."