Santander rated among the world's most sustainable banks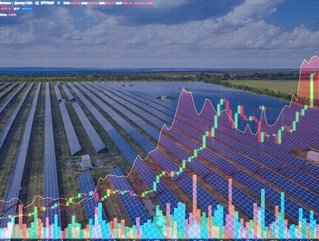 The Spanish bank has again come toward the top of the Dow Jones Sustainability Index, continuing a record that consistently sees it score well in rankings
Spanish bank Santander has been ranked as one of the most sustainable banks in the world by the Dow Jones Sustainability Index 2022 and is in the top three of European banks on the index. Santander's success in this area is no anomaly: this marks the 22nd year it has featured in this ranking.
In the 98th percentile of all banks rated, Santander scored 83 points out of 100.
Despite the fact that the bank scored well in every category (economic, 86; environmental, 76; social, 83), among the areas where it still has some work to do are financial inclusion, environmental reporting, social reporting, climate strategy, privacy protection, and customer relationship management.
The Dow Jones Sustainability Index is a globally-recognized sustainability benchmark that measures environmental, social and governance criteria. Among the other such benchmarks that have rated Santander highly are MSCI, Sustainalytics, CDP, ISS, Bloomberg Gender-Equality Index, FTSE4Good Index and Vigeo Eiris of Moodys.
Not just management, operations too
Not just in management, but also in operations, Santander scores well on the sustainability chart. It ended the first half of 2022 as the world leader in renewable energy finance. According to an assessment by Infralogic, €2.4bn spread across 33 funding transactions led to the bank having a market share of 6.4%. Furthermore, the past decade has seen it maintain this high level of sustainability financing over the past decade, during which time it was in the top three in the world in terms of transactions and the top five in terms of volume.
Ultimately, the bank hopes to have reached completely net-zero carbon emissions by 2050. As it progresses towards this goal, in this last year it has outlined interim targets to decarbonize its portfolio significantly by 2030: 29% reduction in emissions financed in the energy sector; a 33% reduction in emissions financed in the energy sector; and a 32% reduction in emissions financed in the steel sector.