Diversity & Inclusion (D&I)
KNAUER joins 10 companies in EU funded bio-refinery research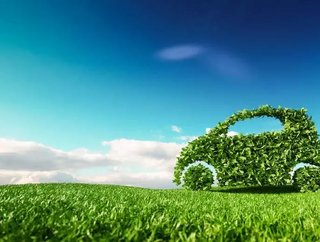 KNAUER joins 10 companies in an EU funded initiative to research sustainable biomass refinery. As of September 2019, KNAUER has joined IMPRESS (Integra...
KNAUER joins 10 companies in an EU funded initiative to research sustainable biomass refinery.
As of September 2019, KNAUER has joined IMPRESS (Integration of efficient downstream processes for sugars and sugar alcohols) an EU-funded research programme, that has been granted a total of €13mn between its 10 member companies and research institutions and aims to find ways to sustainably produce chemistry materials.
The IMPRESS consortium consists of 10 European companies and institutes: Avantium (NL, Coordinator), Sulzer (CH), KNAUER Wissenschaftliche Geräte (DE), IRCELYON (CNRS, Claude Bernard Lyon 1 university, FR), Lenntech (NL), Vogelbusch Biocommodities (AT), PDC Research Foundation (NL), Thinkstep (DE), Aalto University (FI) and South-Eastern Finland University of Applied Sciences (Xamk, FI).
Over the next four years, the IMPRESS team hopes to develop a never-before-seen kind of bio-refinery, which would allow plant-based non-food material to be converted into important base chemicals. There are several other processes involved in the project, including bio-technology to break down plant material into sugars, which can then be converted into these base chemicals through sustainable catalytic technology.
These end products will then need to be purified. The intention is for this next-gen biorefinery technology to work alongside the food production rather than competing with it or for the resources it requires.
SEE ALSO
KNAUER previously participated in the EU-funded Valor Plus initiative, which focused on using the whole plant during bio-refinery processes. This would in turn 'valorise' the crop as a whole, monetising parts of a plant usually discarded and further tie back into the IMPRESS programme's mission. KNAUER's expertise in liquid chromatography purification technology, efficient separation technology and bio-mass refining has earned its place amongst the IMPRESS 10.
"During the research project 'Valor Plus', KNAUER successfully developed an SMB (simulated moving bed) chromatography process for the purification of Xylitol from a non-food plant-based feedstock fermentation. We are happy that we can now continue helping to implement industrial production of chemistries based on renewable resources," explains Dr. Matthias Lübbert, Business Development Manager at KNAUER, Berlin.
Avantium NV will lead the IMPRESS initiative, with funding amounting to €6mn to further develop its "Dawn" and "Mekong" biomass conversion technologies, as well as contributing its expertise in catalytics to the research project.
Avantium's Dawn technology can convert feedstock into industrial sugars and lignin; it's Mekong project then converts these industrial sugars into plant-based MEG. In combination, these processes will support the transition of the chemicals and materials industry into non-fossil resources.
The IMPRESS project has received funding under the SPIRE grant agreement No 869993 under the European Union's Seventh Framework Programme for research. As part of the Horizon2020 subsidiary program to facilitate a sustainable process industry across Europe.