Diversity & Inclusion (D&I)
Siemens Gamesa brings renewable energy to Africa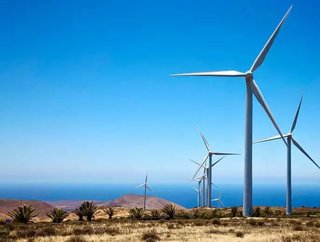 Siemens Gamesa, a specialistin wind power solutions, has announced the construction of a new 59MW wind farm in Djibouti, East Africa. The Spanish compa...
Siemens Gamesa, a specialist in wind power solutions, has announced the construction of a new 59MW wind farm in Djibouti, East Africa.
The Spanish company has stated that it expects the project to reduce the cost of electricity for locals, encourage independence by providing a local source of energy and reduce Djibouti's overall carbon emissions. 
The facility will be a welcome addition to the region, where 110,000 households do not have a reliable source of electricity. However, according to USAID, the country is endowed with rich potential for further renewable energy development (estimated at 300MW total). 
Shaping a sustainable future
Discussing the exciting prospect of being the first amongst many similar projects, Markus Tacke, CEO of Siemens Gamesa, commented that, "Access to affordable energy is key to supporting long-term sustainability and economic growth." 
"Industrialization, agricultural improvement or even the expansion of municipal water systems depend on reliable and cost-effective energy access. This project is another step in Siemens Gamesa's commitment to shaping a sustainable future for Africa," he said.
SEE ALSO:
The 17 SG 3.4-132 turbines which constitute the wind farm are to be installed in the Gulf of Tadjoura, north of Dijbouti, on a site measuring 395-hectare site. In addition to constructing the site - scheduled to go live in 2021 - Siemens Gamesa will also maintain it for a period of at least 10 years.
"We believe that this project is the beginning of a new partnership and we will be relying on Siemens Gamesa's extensive experience in the region to deliver on the project within the stipulated timeframe," said Osaruyi Orobosa-Ogbeide, VP at Africa Finance Corporation.
Gaining a reputation
Siemens Gamesa is picking up traction globally for the quality of its wind power solutions and the ambitious scale of its projects, recently being named the preferred supplier for the Dominion Energy Virginia Offshore Wind project in the US.
A colossal undertaking, the project is planned to generate 2,640MW of renewable energy, with the goal of supplying Virginia with 30% of its power requirements by 2030 - enough for 650,000 homes and mitigating 3.7 million tonnes of CO2.
"Signing this preferred supplier agreement with Dominion Energy attests to the enormously exciting growth taking place in the U.S. offshore wind industry and across the globe," Tacke stated.
"We're thrilled to have been chosen to support them in their commitment to reducing greenhouse gas emissions, and to once again do our part in combatting climate change on a global level."