Diversity & Inclusion (D&I)
Striving for a better world with Lise Kingo, UN Global Compact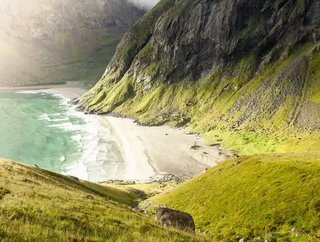 At Web Summit 2019, we spoke with Lise Kingo, CEO and Executive Director of the UN Global Compact, about the state of the SDGs and how companies can do...
At Web Summit 2019, we spoke with Lise Kingo, CEO and Executive Director of the UN Global Compact, about the state of the SDGs and how companies can do their bit for a fairer, safer, and cleaner world.
Last November, we had the pleasure of travelling to Lisbon, Portugal for Web Summit 2019, the world's largest tech event. Alongside insightful talks from such varied speakers as Michel Barnier, Wladimir Klitschko, Jessica Ennis-Hill, Kate Brandt (Google's CSO), Brad Smith (President at Microsoft), and Guo Ping (Rotating Chairman at Huawei), the event was replete with thought leaders serving as fonts of modern business knowledge. 
Perhaps most excitingly for us at CSO Magazine, we had the opportunity to speak directly with a true heavyweight in the global push for sustainable business: Lise Kingo, CEO and Executive Director of the United Nations Global Compact. The UN's Sustainable Development Goals (SDGs) - a 17-point summary of the most pressing issues worldwide that must be addressed by businesses and governments in order to build fairer, safer and more environmentally friendly societies - is primarily championed by the Global Compact. As of 2020, it is the world's largest corporate sustainability initiative, with a staggering 10,409 companies across 173 countries pledged to align with the UN's framework for sustainable and ethical business operations. While this aim is tailorable to a specific entity's own operations, from sustainability in supply chain to finance, a key element of the Global Compact's work is to nurture and support enterprises in their moves towards the realisation of the 2030 SDGs, thereby serving as a significant catalyst for change around the world.
Kingo has long been a champion of sustainability. Before taking up the reins at the UN Global Compact in 2015, she worked at global healthcare company Novo Nordisk for just over 26 years and completed an MSc in Responsibility and Business Practice at the University of Bath, UK. Her roles at Novo Nordisk, culminating in becoming Executive Vice President at the firm, included serving as Director of Environmental Affairs and Senior Vice President of Business Support. During this time, she established NovoZymes' first strategy on sustainability, a considerable and beneficial undertaking for a company worth 11.7bn Danish krone by 2017. Kingo is also an International Gender Champion (IGC), enshrining her commitment to driving gender equality within the UN Global Compact just as her fellow signatories work for the same cause throughout their own organisations. "There are unconscious and conscious factors influencing gender bias in business and concrete ways leaders can unwind them. Adopting a mindset of a gender champion is a first step," says Kingo on the IGC website. "If business leaders can shift from unconsciously gender-biased decisions to consciously championing women, imagine the possibilities for women to be treated fairly at work, rise through development opportunities, and increase the health and safety of both women and men in the workplace."
At Web Summit, we were fortunate enough to catch Kingo at the end of a busy day at the SDG Media Zone, a booth which brings together leaders from across the UN's Member States to broadcast discussions on solutions, strategies and news in the push towards the SDGs. While our time with her was short, her enthusiasm and positivity was infectious and certainly left a lasting impression. What follows are the highlights of our brief but insightful conversation.
What do you think are the major challenges to signatories' adoption and realisation of the UN's Sustainable Development Goals?
We just had the opportunity at the UN General Assembly Week to take stock of the 17 goals after the first four years, and clearly there are two major challenges where the world is far behind in terms of the goals. It's in the climate space and it's on equal opportunities in the world, but a common denominator is that we have too slow a pace to reach the goals by 2030. So, as the world's largest sustainable business organisation, we are now preparing a new initiative that we call the SDG Ambition, which is about helping companies across the world, through our local networks, to set specific targets and to really have an ambition and specific goals. We are hoping that, by giving more focus for companies and setting concrete goals for the targets, we can begin to see the needle move behind each target and reach some of the tipping points that the world so desperately needs, for example, on climate change and on gender equality.
As an International Gender Champion, in what ways have you seen the landscape change over the years and how do you use your position to drive that change?
Fortunately, there are good stories out there. One of them is, for example, that the Secretary General has now achieved gender parity on the Board of the UN Global Compact, which he chairs. While we have gender parity now, we have a huge challenge globally when it comes to gender equality. At the moment, it will take more than 200 years to close the gender equality gap and I feel that things have been moving backwards during recent years. So, we have decided the UN Global Compact will launch a new initiative which we've called Target Gender Equality. We are going to encourage companies to set very specific targets on gender representation at the executive management level, but also in certain parts of the world to simply better include women in the workforce. We are launching three new gender global impact initiatives: one on setting targets on the global goals, one on setting targets on gender and one on setting 1.5 degree, science-based targets on climate. We hope in this way we can mobilise all the companies across the Compact by setting more specific goals in these three areas, helping us generate more impact on each of the 17 goals.
What mantra should organisations adopt to enable realisation of the SDGs?
I think it's becoming more and more clear that responsible business is good business. I feel, after working in this field for more than 30 years, that this is happening now. The train has left the station. It's so clear that companies with a responsible business profile have better financial performance, have an easier time in raising funds, have an easier time attracting talent, and have a better reputation. We are even seeing the financial sector really picking up this theme. So, it's happening now and my advice to companies across the world is to join this train and not end up late to the bandwagon, having to adhere to the ambitions that everyone else has set for them. It's more fun to be proactive than to be reactive.