Vodafone strives to increase diversity in tech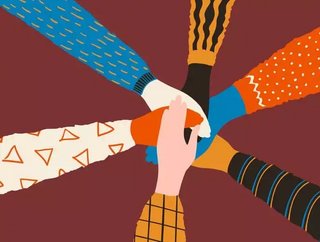 With International Women's Day on the horizon (8 March), Vodafoneis taking the opportunity to make a strong CSR statement to the tech industry. Annou...
With International Women's Day on the horizon (8 March), Vodafone is taking the opportunity to make a strong CSR statement to the tech industry.
Announcing the launch of its #ChangeTheFace campaign, the company is hoping to increase awareness of the need for diversity and inclusion across the sector, following research that only 13% of UK women consider a career in tech realistic for them. 
Perhaps even more telling, the company's research found that 29% of people felt alienated by modern advertising relating to technology, with the inference that women are less likely to feel target by these ads than men.
Making progress
#ChangeTheFace is Vodafone's reaction: to literally 'change the face' of an industry which clearly has perception issues in the social consciousness. 
Other telecoms, such as Nokia and Ericsson, have already joined forces and voiced their support for the campaign, making similar commitments to help shape a new way forward.
Speaking about the initiative, Nick Jeffery, CEO of Vodafone, said, "We are committed to being the best employer for women by 2025 and as part of this we are calling on the industry and suppliers that we work with to act now to bring more diversity to their organisations.
SEE ALSO:
"By reducing stereotypes and encouraging everyone to think about the different faces of our organisations, we can really start to make progress.
"I'm proud to say that we now have a 50:50 gender-balanced UK board and will continue to prioritise inclusivity across every part of the business."
Solving the problem with CSR
Research conducted by McKinsey & Company paints a similarly imbalanced picture of tech companies in the US, with women under-represented across the board, particularly women from ethnic minority backgrounds.
According to the report, only 19% of Bachelor's degrees in computer science were awarded to women and only 26% of the total computing workforce positions.
This is despite the fact that a lack of diversity and inclusion has been shown to have a great detriment on a company's productivity, capacity for innovation and overall performance.
"Diverse teams, including those with greater gender diversity, are on average more creative, innovative, and, ultimately, are associated with greater profitability," said McKinsey in the research.
"This strong positive correlation between higher levels of employee diversity and stronger financial performance has been demonstrated consistently across sectors and geographies, and tech is no different."
Companies in the sector should take note and implement changes accordingly, as this, along with most CSR issues, represents not just a smarter change for society, but for business too.