Microsoft revises sustainability with Frasers Tower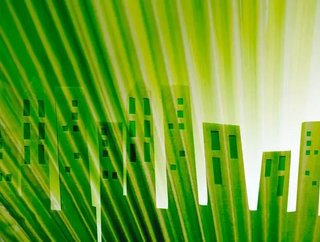 Tech giant Microsoft has announced its partnership with Bentley Systems and Schneider Electric to create modern, sustainable workplaces.Understanding...
Tech giant Microsoft has announced its partnership with Bentley Systems and Schneider Electric to create modern, sustainable workplaces.
Understanding that the workplaces of tomorrow will need to include two of the most important trends in recent years: digitisation and sustainability, the three companies will be utilising their individual talents to build a thoroughly contemporary office space.
Ricky Kapur, VP of Sales, Marketing and Operations for Microsoft Asia Pacific (APAC), elaborated that its approach would seek to combine innovative utilisations of AI, IoT and digital connectivity, whilst also maintaining an ecological mindset.
"At Frasers Tower in Singapore, we worked closely with Bentley Systems and Schneider Electric to implement sensors and telemetry to create a connected workplace, that allows us to adjust the space based on usage, therefore improving energy efficiency," he said.
Digital from blueprint to construction
Frasers Tower has the capability to gather data from an impressive array of almost 2,100 points. Connected via Microsoft Azure, the company's cloud platform, Schneider Electric's sensors are able to detect changes in light, air quality and temperature. 
This processed information can then be analysed and used to effectively manage the conditions of the entire building, ensuring that energy consumption is optimised and wastage is minimised. 
The sensor equipment's diversity of functions are a major advantage and can help increase sustainability across a wide spectrum of criteria, including noise and CO2 levels. 
SEE ALSO:
Damien Dhellemmes, Cluster President at Schneider, explained that the collected data "enables [Schneider] to optimise various aspects of our spaces, making them more comfortable, while reducing energy consumption in a sustainable and economical manner.
"Our partnership with Microsoft offers a real model on how connected devices combined with contextualized sensor processing can deliver smart building systems that do not intrude on 
the privacy of individuals."
The possibilities are very exciting for the generalised application of this integrated technology, which could similarly be applied to buildings of myriad purposes: offices, shopping malls and homes.
Making use of Smart Building CampusLink application, Microsoft is able to integrate aspects of Outlook and Office 365, allowing staff to navigate, book facilities and determine room occupancy far more conveniently and in real-time.
Built-in sustainability
Having used a digital twin developed in collaboration with Bentley Systems, Microsoft's design for Frasers Tower could become a blueprint for the future, where technology and sustainability fuse in innovative structures.
Citing research from IDC, which estimates that there will be 40bn devices generating close to 80ZB of data by the year 2025, Microsoft is pushing the wider technology and construction industry to take note of the advantages facilitated by digital design and integration. 
The company chose an ideal location to exhibit its new philosophy: Singapore has been recognised as the most sustainable city in Asia and the fourth overall. 
With the adoption of 5G gradually becoming the new industry standard, the possibilities for optimising the sustainability of modern buildings are very exciting and may lead to significant breakthroughs which make ambitious 'carbon-neutral by 2050' targets feasible.