Exelon's nuclear plant approved for extended life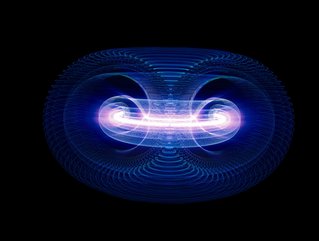 Fortune 100 energy company Exelon has received approval to extend the operational life of i...
Fortune 100 energy company Exelon has received approval to extend the operational life of its Peach Bottom power station for another quarter-century. 
Making the announcement via a press release on the company's website, Exelon confirmed that the plant's reactors in Units two and three will remain active until 2054, as decided by the Nuclear Regulatory Commission (NRC). 
With the capacity to provide clean, carbon-free energy to over 2.7mn communities and businesses in the York County, Pennsylvania area, the decision was granted following Exelon's investment in new technology and infrastructure for the plant.
Making the case for nuclear power
Often sighted as a viable method of transitioning from fossil fuels to more sustainable sources of electricity, nuclear power does not result in the emission of toxic sulphides or GHGs (greenhouse gases).
SEE ALSO:
Discussing the benefits of continued investment in nuclear energy, Bryan Hanson, Chief Nuclear Officer, stated his belief that Peach Bottom's prolonged service was beneficial for the environment, workers and communities.
"It's critical that we continue to pursue policy reforms that value the environmental, economic and reliability benefits that zero-carbon nuclear energy provides," he said. This plant is well suited to continue running safely, reliably and efficiently."
Exelon estimates that the power plant's new operational lifespan could mitigate 536mn tonnes of CO2, equal to 3.3mn cars being taken out of circulation every year for 34 consecutive years. 
Leaders in US sustainable energy
The Peach Bottom facility is not the only Exelon plant to be celebrating an important development: the Byron Generating Station in Illinois recently achieved its 4,500th consecutive days of production.
The company is the largest producer of CO2-free power in the US - with a total capacity of 31,000MW, Exelon is able to provide power to 20mn buildings, including offices and houses. Not just restricted to nuclear, the company's portfolio also includes wind, solar and hydroelectric.