HUBER+SUHNER: Leading the charge for electric vehicle adoption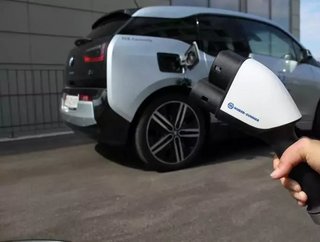 We caught up with Nik Wason, Managing Director, Southeast Asia, for communications and manufacturing giant HUBER+SUHNER,to find out about why the future...
We caught up with Nik Wason, Managing Director, Southeast Asia, for communications and manufacturing giant HUBER+SUHNER, to find out about why the future of transport is electric and how Asia could be leading the charge.
Primarily involved in fibre optic cable manufacturing, HUBER+SUHNER develops connectivity solutions for over 60 markets. With the electric vehicle market set to explode due to both consumer demand and government policies discouraging traditional fuel vehicles, HUBER+SUHNER's electric vehicle charging solutions are set to become a major part of the business. Now, having recently partnered with a major automobile manufacturer in Asia, the company is well placed to provide the infrastructure to get the region moving – quickly and sustainably.
Can you tell us about your past experience and how it has led to your current role?
I have been with HUBER+SUHNER since 2011 when I started as an Application Engineer for the Fibre Optics business unit in Sydney, Australia. In 2013, I transitioned internally from an engineering role to a Sales Manager role for the Australian communications market and thereafter acted as the Sales Director for Fibre Optics in the Australia and New Zealand region. I was then given the opportunity to take up a new challenge as the Managing Director for HUBER+SUHNER South East Asia, and I have been in this role since October 2018.
My journey with HUBER+SUHNER has been nothing less than exciting; I've learnt about new technologies and solutions, met new challenges, built some great professional relationships, and found exciting opportunities along the way to improve my skills and
experience. I am really grateful for the organisation and also my past and current colleagues who have been an important part of my career so far.
How important is the Southeast Asia (SEA) market to HUBER+SUHNER's global reach?
We see SEA as an ambitious emerging market and a valuable contributor to the global economy. This is also because SEA is a highly populated part of the world. Businesses in SEA are ready to catch up with the latest technology or are even ready to push the envelope and stand out as trendsetters. The potential for business in this part of the world is inestimable, with many countries within SEA declaring their vision to become the market leader in technology.
We are currently in a period of exciting chain reactions, where countries within the region are opening up their doors to new businesses using new technologies, and this will result in more opportunities for organisations such as ours to participate in this wave and hopefully grow our footprint within the region. The SEA region offers great potential for our group going forward.
Could you tell us about your EV charging solution? How does it fill a gap in the market?
Out of discussions with various automotive OEMs, HUBER+SUHNER started to look into technical possibilities to reduce charging time. In order to achieve this, a higher amount of power must be transmitted through cables for charging electric vehicles. The standard solution would be to just increase the cross-section of the cable, which would lead to a very bulky cable creating handling impossibilities by normal consumers.
To reduce weight and flexibility HUBER+SUHNER developed a cooled cable solution. This solution ensures an easy manual handling at the charging station and can draw up to 500A /1000V, enabling a new generation EV cars to charge for 100km in less than 3 minutes.
Providing a solution with 500A in public use is new, so safety and reliability had to be the highest priority in the development phase. In the meantime, the product is in serial production and approved in accordance to the European and American standards. The launch of high performance EV cars came very quickly and to enable a successful market introduction, high-power charging infrastructure is required. Various roll out programs are currently running in the US and EU and we hope Asia will follow soon, creating a very strong market for HUBER+SUHNER in South East Asia well.
How is electric vehicle adoption growing in the region?
In the Asian market, electric vehicle (EV) deployment has mostly been driven by policy, as most developing countries in the region were keen and inclined to accept and encourage
new policies in favour of electric cars. China and India have contributed significantly to this momentum. As more energy companies, automotive players, government agencies and power grid utilities form alliances to develop EV support infrastructure, we see sustainable demand for business-driven EV charging solutions.
You've recently become a key supplier for leading Chinese EV manufacturer Geely. How did this partnership come about?
Geely / Volvo looked for a partner who could solve one of their challenges during the design of their new EV platforms. HUBER+SUHNER developed a customised space and weight saving connectivity solution, connecting the e-motor and inverter. Based on the initial customer requirements this 3-pole connectivity solution was developed alongside the development and optimisation of the whole powertrain solution. It offers a unique advantage by requiring 60-70% less space than standard solutions.
Why is partnering with leading manufactures important?
Partnerships like this are becoming increasingly important due to changes in the whole value chain of automotive suppliers. Especially within the new electro mobility market, development cycles will become shorter. The classic automotive OEMs will get more competition from automotive startup and EV automotive-focused OEMs. In order to reduce and shorten complex development roadmaps, the automotive OEMs look for technology partners. Suppliers often can provide special solutions based on their individual expertise.
What have been the main challenges presented by electric vehicle adoption and how
are these resolved?
The EV car industry is a relatively new market, not only for HUBER+SUHNER but also for major incumbent car manufacturers across the globe. The industry presents unique challenges that have not been encountered with traditional petroleum-based cars such as high-power charging. With consumers spending only a matter of minutes to fill fuel for either their Petrol or Diesel cars, the case of charging overnight for EV's was a challenge that needed to be overcome in order to bring in speed and agility to this requirement.
HUBER+SUHNER has partnered with major car OEMs to understand their problems and their needs. Since then it has developed High Power Charging solutions. Similarly, we are constantly partnering with the same OEMs in solving newer challenges related to connectivity that these OEMs face in developing next-generation EV vehicles.