Clean Air Day: The urgent need for air pollution solutions
By Paul Finch, Co-Founder of Growth Studio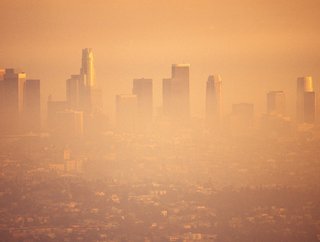 Credit: Getty Images
Paul Finch, Co-Founder of Growth Studio discusses why there aren't more clean air startups and what needs to be done to rectify it
The UK government attributes between 28,000 and 35,000 premature deaths every year to air pollution, with (conservative) estimates putting the number of deaths globally at over seven million.
Long-term exposure to poor air pollution can also lead to "reduced life expectancy [from] cardiovascular diseases, respiratory diseases, and lung cancer". As Chris Whitty, England's Chief Medical Officer says, air pollution is "everybody's problem and a problem at all times".
In truth, air pollution is a problem in every city, in every country, every day.
If air pollution is global and growing, why aren't we inundated with new solutions?
To answer that, we have to consider the challenges that both investors and startups have had to face. Firstly, investors need to overcome five key challenges:
The B2G issue. Many startups sell to governments, local councils and large organisations. All are notorious for long, slow, laborious tender processes, iffy about new companies, and lacking on the innovation front. The long sales cycles and culture of the buyers puts investors off.
The intangibility of the problem. Yes, it's a global problem. Yes, it kills. Yes, it's an issue, but, can you touch it? See it? We've heard that the lack of a problem you can see, feel or taste, makes it harder for investors to get on board.
The burst of the monitoring bubble. Many investors saw the rise and fall of air monitoring startups and solutions, few of whom have turned into the go-to solution that had been predicted.
Impact. Frankly, it's really hard to meaningfully assess the impact of an early-stage solution in a manner that excites investors.
The carbon capture dilution. As one founder put it "everyone conflates carbon capture (sexy) with air pollution (less so). It means that investors think they may be investing in air quality when they aren't."
And as for startups? It's been a challenging time, too:
Air Quality startups are capital-intensive endeavours at their early stage; they need software, hardware and smart expensive people - engineers, data scientists, and environmental experts.
Measuring and solving air quality often means depending on city-wide infrastructure; other people's buildings, streets, monitors and data. This introduces complexity.
Many founders are engineers. They're 'product-people' and not necessarily entrepreneurs meaning they also have to learn how to run a business and fundraise.
Validation is tough. Data to help validate and model is available - but not always easy to find. Similarly, experts are out there and want to help founders, but often not in the places a lot of founders have access to.
The ecosystem is vocal but fragmented. There are lots of passionate people wanting to help, but few - if any - places to centralise knowledge, learnings, skills, and hang out. It means access to people for help, introductions, expertise, and support is hard to find.
Air quality-specific investors are hard to find. Those who invest in hardware, tech, smart cities or sustainability are often open to hearing pitches, but only a handful would certify themselves as 'air quality investors'.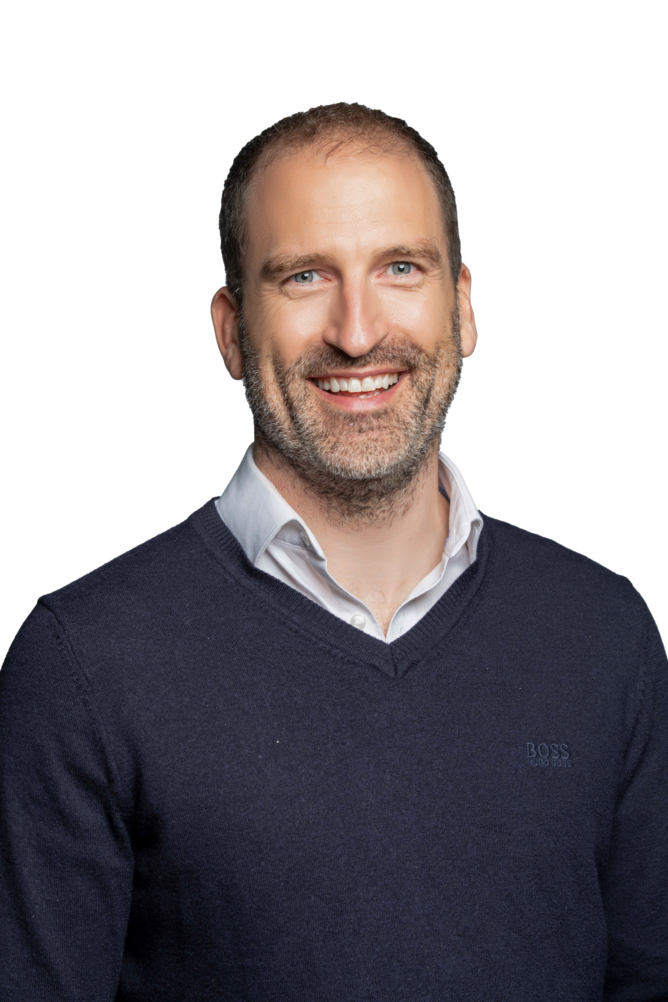 Paul Finch, Co-Founder of Growth Studio
Is this a stagnant status quo or could things be changing?
Evidence is signposting that things could be changing. Appetite and interest in climate technology is growing. According to Bloomberg, venture capital investment in climate tech reached a record US$70.1bn last year.
What's more, an average of US$652bn flowed toward climate fixes globally in 2019 and 2020. Most went toward emissions reductions (US$586bn), some toward adaptation measures (US$49bn) and the balance (US$17bn) to both, according to the Climate Policy Initiative.
It's why Growth Studio launched Breathable Cities in partnership with Impact on Urban Health. We've addressed the challenges that prevented the most innovative, exciting, scalable startups from seeing their deserved light of day, and designed a specialist investor-readiness programme dedicated to startups tackling air pollution in cities. We want to build on the brilliant work that is already happening in the UK, and supercharge it.
A combination of support, human urgency and economic realisation will help investors see the potential in clean air startups and clean air startups begin to unlock investment. That is, if they know how, when and where to engage investors.
5 Growth tips for environmentally-focused startups seeking investment
Always be fundraising - even when you're not
Don't start fundraising when you start to need capital. Investors backing early-stage businesses are ultimately backing you – the founder. As such, you should always be building relationships (and lists of) Angels, Syndicates, VCs and investors. Keep in touch with updates, insights, and personalised titbits, so when you start to need investment, you've built rapport, they know your business, and it's an easier ask.
Plan ahead
Be prepared to jump on any investment opportunity quickly; keep your data room updated, pitch decks fresh, and revenue and growth numbers on hand. Aim to give investors what they need quickly, and have everything they need for due diligence pre-prepared.
Keep in touch with the rejections
You'll have been told "you're too early for us" a million times, and sometimes you generally are. Keep in touch with the people who rejected you; circumstances change, so keep in touch with your rejections, and don't be afraid to re-engage with them.
Be focused on your outreach
Spend the time to work out which investors you should approach; making sure you align to their thesis, principles, culture, portfolio, and don't waste their time (or yours). Take the time to make a personalised approach rather than a generic cold email (and if you can, try and engineer a warm intro from a portfolio founder).
Build your hit-list of investors, starting with your least-favourites first (make your mistakes with them and consider their feedback). Aim to be pitch-perfect by the time you're pitching to the A list)
Consider alternative finance to keep you afloat
The government's fantastic R&D Tax Credits scheme is frequently misunderstood and criminally underused; speak to a specialist and see if you can claim any money back from your product or IP development (you often can). Look for Innovate UK grants, non-equity accelerators, corporate venture schemes, and syndicates. Sometimes alternative funding is a quicker, easier process than traditional fundraising.
About Growth Studio
Growth Studio runs global accelerator programmes designed to help startups that protect and preserve the planet.
We partner with founders to jointly validate their solutions, gain market traction and raise investment for growth.
We believe that startups making the world a cleaner, healthier and more sustainable place to live will be the billion-dollar unicorns of tomorrow. We exist to make this help make this happen - and fast.