COP27: War in Ukraine spurs rush on fossil fuel supplies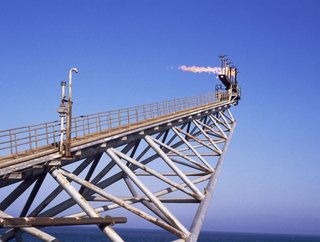 With energy prices increasingly erratic due to Russia's invasion of its neighbour, exploration for new energy sources has led to a likely over supply
As Russia's invasion of Ukraine has wreaked havoc on global energy prices, so has it caused a run on fossil fuel exploitation across the planet. According to analysis by research group Climate Action Tracker which was unveiled at COP27 in Egypt, this rush to shore up fuel supplies will have deleterious effects on the goal of limiting the rise in global temperatures to 1.5°C.
With Russian fuel supplies increasingly out of the equation, companies have moved to find other sources of energy. According to the report, this move will constitute 10% of safe levels of carbon dioxide admissible in the year 2050. Additionally, there will be an oversupply of liquified natural gas. The expected amount of LNG will reach 500 megatonnes by the decade's end, an oversupply that comes to five times what the EU imported from Russia in 2021 (and nearly twice as much as Russia's annual gas exports).
All together, the report predicts an increase in capacity of 235% between now and the end of the decade.
Spotlight shone on Africa
While production is being expanded across Europe, North America, Asia and Australia, this year's climate conference has most underscored the increase in exploration and production in Africa. This raises questions, though, as to whether people in the continent will benefit.
This past year has seen oil and gas companies reach record profits. Investors with an eye on Africa are anticipating a windfall in the event of increased exploration. But this year's COP27 has shone a light on the fact that rising global temperatures will have a greater effect on impoverished nations. In fact, the drive for compensatory money sent from wealthy, industrialised nations to less developed ones has become a central platform of the United Nations' climate conference for the first time in its 27-year history.
Meanwhile, investments in renewable energy on the continent are lagging far behind fossil fuels. The report noted that the $2.6bn in capital invested in wind, solar, geothermal and other sources of renewable energy was relatively paltry. When compared to the rest of the world, Africa with its 1.2 billion people could account for only 0.6% of the over $400bn that had been invested in renewable energy across the planet.