Laura Lane, Chief Corporate Affairs and Sustainability Officer at UPS discusses the sustainability goals and how the business is driving purposeful change
Sustainability Magazine, Feedspot's number-one ESG magazine, hosts a number of in-person and virtual events throughout the year, welcoming the world's most influential sustainability leaders to the stage to discuss some of today's most pressing topics.
On 19th April 2023, the first-ever Sustainability LIVE New York was held, where thousands of delegates tuned in virtually from across the globe.
UPS' Sustainability Goals: Driving Change Through Purpose
As the world's largest logistics company, UPS has a unique perspective on the role organisations have to play in building a better future.
Join UPS's Chief Corporate Affairs and Sustainability Officer, Laura Lane, as she discusses how the company ensures sustainability plays a role in the company's corporate purpose. Laura elaborates on UPS's sustainability goals and initiatives, and shares the company's plan for achieving these targets to make the world a healthier, safer place.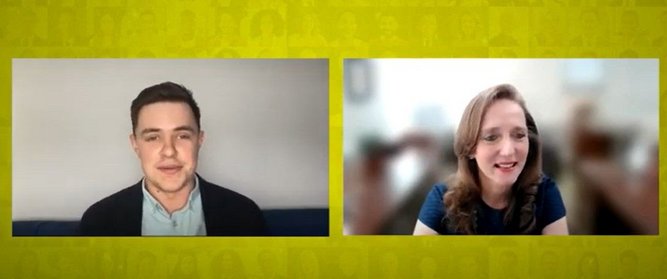 Laura Lane, Chief Corporate Affairs and Sustainability Officer at UPS
She opens the discussion by sharing: "We are a global logistic company delivering in 220 countries and territories, but in reality, our over half a million employees are about so much more. There are about making a difference in the world, whether it's delivering packages or showing up in communities and lending their time, their talent and their volunteer hours to shape the communities in which they themselves live and work.
"But there is also a rallying cry, to see the role that our company plays in the world in terms of being great stewards of the environment. So for us, when it comes to delivering what matters, it's all about making sure that we are not just delivering packages and goods in the world, we're delivering that good in the world."
Throughout the discussion, Lane comments on sustainable partnerships, the implementation of electric vehicles, UPS's sustainability commitments and so much more.
To watch any of our other speakers from Sustainability Live USA, click here.
To find out more about upcoming Sustainability Events, click here.
To find out more about sustainability, visit Sustainability Magazine.
To take a look at our previous events, click here.