Supply Chain Sustainability
Global Field IDs seek to increase resilience of food chain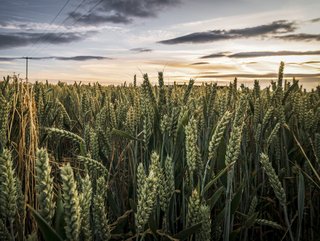 The technology aims to help growers maximise yield
The technology, which seeks to increase traceability by giving each field an ID, was the result of a joint effort between Yara, Syngenta Group and Varda
As the food chain has met considerable strain over the past year, so have companies been spurred into action to try and meet this problem. In this spirit, global agricultural giants Syngenta Group and Yara have adopted Varda's Global Field ID technology to increase the resilience and sustainability of the food chain.
Yara is a Norwegian crop nutrition company; Syngenta Group is a Swiss agricultural innovation company; and Varda is an ag-tech startup (indeed, founded by Yara).
Varda's Global Field ID incorporates new technology to facilitate field data discovery and the exchange of data across both the agricultural and food industries. By constructing digital maps of fields, assigning unique IDs to land plots, and creating a field QR code which is then delivered to users via an API.
An emphasis on traceability
Traceability will be vastly improved while the risk of double-counting of land-based carbon sequestration will be reduced.
In implementing the technology, developers hope to create a "common geospatial language" applicable to the industry at large. As things currently stand, farmers and agribusiness have different formats that they use to identify fields, something which hinders productivity across the region.
As well, using this technology will improve communications between farmers and other players further down the food supply chain.
Varda CEO Davide Ceper commented on the technology: "We believe that Global Field ID is an indispensable step to break 'data silos' and mak information sharing simpler, reducing time spent on information aggregation, accelerating the spread of precision agriculture and the mobilsation of climate finance that are necessary to drive efficiency, while preserving soil's long term health.
"We are proud to be partnering with two industry leaders recognised for their sustainability credentials and are eager to engage with many more companies to establish Global Field ID as an industry standard, accelerating the transformation of our food systems."