Governance: the overlooked foundation of ESG success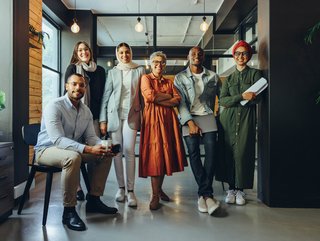 ESG success
Although the three components of ESG are intrinsically linked, the 'G' is often overlooked. We explore why businesses should prioritise corporate governanc
In the intricate web of sustainability, where environmental concerns and social impact often claim the spotlight, one critical pillar remains steadfast in its significance: governance, the unsung hero shaping the very foundation of ESG.
Governance is the system of rules, policies and practices by which a company is managed in a responsible, ethical and transparent manner. It involves the relationship between a company's management and its board of directors, its investors and other stakeholders, to whom it is accountable.
It therefore forms the bedrock of the ESG agenda, as it encompasses not only one-third of the ESG equation but also acts as a prerequisite for achieving all ESG goals. Behind every violation of environmental or social commitments lies a failure in corporate governance, whether it's insufficient anti-corruption measures, flawed incentive systems, conflicting lobbying efforts, ineffective board supervision or unprepared leadership.
In essence, sustainable governance lies at the core of the ESG agenda, and overlooking it can hinder a business's sustainability progress.
How to improve corporate governance
Aligning governance practices with ESG principles is increasingly becoming the norm, yet good governance involves more than just compliance. Boards must strike a balance between compliance and performance, focusing on improving organisational performance through strategy formulation and policy-making. Understanding the distinct functions of the board in relation to management helps establish a strong board-management relationship.
Marten Möller, ESG Lead at Algbra, states that there are a number of steps companies can take to ensure that their governance practices align with ESG principles.
"Firstly, ESG should not be considered a bolt-on," Möller says, "but should be seen as foundational to a company's governance and overall strategy. It is becoming increasingly clear that companies scoring high on ESG metrics are likely to outperform their counterparts. Making the business case important for companies seeking to start their ESG journeys.
"Secondly, it's imperative to develop a clear and comprehensive ESG strategy that outlines the company's commitment to ESG principles and sets specific targets and goals. The strategy should be aligned with the company's overall business strategy and consider the needs and expectations of all stakeholders."
Möller continues to explain the importance of establishing an ESG committee that is responsible for overseeing and implementing the ESG strategy, as well as conducting regular ESG assessments to track progress. ESG trackers should cross-reference to the UN's SDGs and should cover the implementation of policies and procedures that support the ESG strategy and goals.
Although improving a business's governance can seem overwhelming, a good place to start is to take the B Corp Impact Assessment. B Corps are businesses or organisations that have voluntarily met the highest standards for social and environmental performance, having passed the rigorous testing – and annually evaluating measurements and methods – to demonstrate the commitment to meet the highest standards of ESG impact. By taking the B Corp test, businesses are able to grasp how sustainable their operations are, while identifying areas for improvement.
Technology is also another great way to improve governance, as it can be used to gather, analyse and report higher quality and more efficient data on a variety of metrics, including carbon footprint accounting, financial statements, risk management and compliance records.
"If a key metric of good governance is transparency, then using open-source technology is a great-but-underutilised tool for improving governance – both within an organisation and the corporate sector more broadly," Möller says. "Making information publicly available so that it can be reviewed and audited by anyone will increase transparency and accountability.
"This helps corporates to compare themselves to others and enables them to strive for industry best practices. While competition is often the name of the game, collaboration is key to advancing standards as knowledge sharing has the power to improve everyone's performance. Open source technology also helps address the barrier of cost, thereby enabling all sizes to improve their governance by reporting on many important but often overlooked factors given resource constraints."
Understanding the risks associated with governance
To effectively manage corporate governance risks, companies need to acknowledge the presence of ESG risks across their organisation and supply chain. It is crucial for companies to proactively address these risks and implement mitigation measures that consider the interests of all stakeholders, rather than solely focusing on shareholders. This comprehensive approach should be applied to all operational aspects of the company.
"Proper due diligence on suppliers and third-parties should be taken seriously," Möller says. "For example, GHG emissions tend to be far greater in Scope 3 emissions, which concerns assets outside the direct control of a company and typically concerns their supply chains."
Having a gender-equal board of directors is also crucial for effective governance. Gender diversity in the boardroom ensures a broader range of perspectives and expertise, leading to more robust discussions and decision-making processes. This diversity helps mitigate the risk of groupthink, promoting independent thinking and critical evaluation of management strategies.
By including diverse groups on boards, organisations reflect the demographics of their stakeholders and customers, enhancing their ability to understand and respond to diverse market dynamics.
Although governance risks pose challenges, it is a crucial part of ESG. Effective governance ensures compliance, transparency, and accountability while addressing environmental and social risks. It integrates ESG considerations into decision-making, drives sustainable practices and attracts responsible investment. Strong governance builds trust, enhances stakeholder confidence and enables organisations to navigate complex ESG landscapes for long-term value creation and positive societal impact.