Now is the time to bring the world energy community together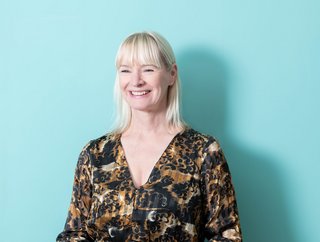 Angela Wilkinson
Angela Wilkinson, Secretary General and CEO at the World Energy Council, insists visionary leadership must come to the fore in the drive for net zero
For the last 30 years, Angela Wilkinson has worked alongside countless organisations to help them realise the transformational opportunities at their disposal.
Today, she is Secretary General and CEO at the World Energy Council (WEC) – the planet's leading member-based global energy network – and is still driven by the same factors that motivated her to join the council in 2017.
She says: "I joined the WEC because I believed, as I still do, in our enduring mission and the importance of the work we do in enabling faster, fairer and more far-reaching energy transitions for the benefit of everyone, everywhere."
The council is seen as the world's only truly international and impartial energy organisation, positioning itself at the forefront of a visionary leadership agenda in the field.
Among its top priorities are:
Informing and supporting policymakers with tools that enable sound energy systems policy, a strong regulatory framework, and the long-term thinking required for investment in energy infrastructure
Provide information to opinion influencers, including the media, on critical energy issues
Assisting governments, companies and communities to work together to deliver a sustainable energy future and manage energy transition
Raising awareness of energy issues and their impact on future generations
Supporting talent development and capacity building of the next generation of energy leaders, innovators and start-ups working to accelerate the pace of clean energy transitions
"I believe in the power of the world energy community," adds Wilkinson. "I like new ideas, but my curiosity is motivated to support real people and communities in making large-scale systems change. This is the defining challenge of this decade and the choices and decisions taken this decade will affect generations for centuries to come."
What makes a 'good' renewable energy policy?
By 1998, the WEC had already been dedicating its resources to renewable energy for 25 years. However, even to this day, what defines a 'good' renewable energy policy is constantly evolving.
"Good renewable energy policies, in short, are clean, inclusive and just," explains Wilkinson. "They avoid technology prescription in progressing net-zero goals. Policymaking must also bridge the tensions between stability and transformation, maintaining a healthy dynamic between supply-centric and demand-centric interests in an increasingly turbulent global context."
Referring to the Paris Agreement, the international treaty on climate change agreed in 2015, she adds: "Paris is a milestone not the destination. The challenges are to mobilise faster, fairer and more far-reaching energy transitions, and develop diverse, decentralised, decarbonised and digitalised energy systems."
It is commonplace for the WEC to see governments, businesses and international organisations claiming that renewable electrification can scale without other clean energy friends. The council disagrees, insisting this approach isn't pragmatic.
Wilkinson points to the first electrification revolution, which has taken 100 years and still left billions of people without reliable, affordable, modern energy access – in addition to the one billion who lack basic access.
"Countries who are succeeding have policies that support inclusive implementation – mobilising, enabling and convening more people, diverse communities and different industries, and understanding place-based realities," Wilkinson continues.
"Addressing today's complex energy challenge requires a humble leadership approach with agile, action learning which engages realities on the ground."
World energy system 'no longer fit for purpose'
Businesses, governments and organisations are well accustomed to setting sustainability-related targets, often tying in with the drive to achieve net zero.
And yet, despite accelerating technology innovation and ambitious promises of compensation for developing countries and vulnerable communities, the world is very likely to overshoot the goal of keeping global average warming below an increase of 1.5C since the pre-industrial days of 1850-1900.
In May, researchers from the World Meteorological Organisation concluded there was a 66% chance of passing the all-important threshold for the first time by 2027, although they did stress the breach would likely be temporary.
"An increasing number of countries, companies, cities and other communities have set net zero targets with varying timelines and a diversity of roadmaps," says Wilkinson. "But the truth is, even if all these goals are met, the world energy system is no longer fit for purpose."
The WEC's latest World Energy Pulse tells us almost two-thirds (64%) of global energy leaders are concerned that the current pace of energy transition is too slow to achieve the Paris Agreement commitments and the UN's Sustainable Development Goals.
Wilkinson emphasises that countries achieving net zero by 2050 is "essential", with an "ultimate prize" of a safe environment in which societies can "peacefully coexist and flourish".
She adds: "Ambitious targets are a starting point, but we need a combination of concerted bottom-up and top-down actions to translate promises to practicalities.
"There is no one-size-fits-all; global orchestration of increasingly diverse policies, technology pathways, and socially affordable, acceptable solutions is the best way to succeed. There has never been a more significant moment to pull together visionary leadership and the world energy community."
COP28: A critical milestone
It's fair to say plenty of questions were asked when HE Dr Sultan Al Jaber – the CEO of an oil giant – was announced as the President of COP28, to be held in Dubai later this year. The phrase "conflict of interest" was frequently bandied around and there were accusations that net zero had been rejected.
Others, however, recognised an opportunity to scale renewables with other clean energy solutions and highlighted the need for inclusive implementation.
Wilkinson falls into the latter camp, pointing out that the United Arab Emirates has been leading the charge: "The UAE is one of a handful of governments worldwide that has invested serious efforts in mainstreaming strategic foresight and future design practices in national policy. Indeed, its leadership journey in embracing the transition from fossil fuels to renewable electrification started decades ago.
"The WEC is committed to working closely with visionary leaders, such as HE Dr Sultan, and helping pull together an inclusive, impactful climate-energy convening at COP28. It's a critical milestone on the road to the 26th World Energy Congress in Rotterdam (April 2024) for our world energy community."