Schneider Electric moves forward on sustainability plan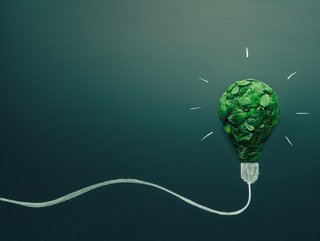 Among the recent announcements from the French multinational are a venture capital fund as well as a consultancy, with both helping spur green transition
Schneider Electric – a European multinational based in France that produces specialised digital automation and energy management solutions – has been making headway in the march of electricity use. All and all, it is part of a grand plan of sustainability for the company.
In a sustainability impact report covering the years 2021-2025, the company has laid out a number of targets which it hopes to achieve. Among these are the following: 80% green revenue; saving 800 million tonnes of CO2 emissions for its customers; having 1,000 top suppliers to reduce emissions by 50%; getting 50% of green material into its products; and having all of its packaging free from single-use plastic.
A new approach to PE
Lately, Schneider has been doubling down on its efforts.
Last month it introduced 'Innovation at the Edge,' in which it seeks to partner with, invest in and incubate start ups via its venture capital fund, SE Ventures. Pivoting on its strengths, the fund aims to address the problems of the future. As it said in a statement: "We know to solve the climate crisis the world must become more sustainable, digital and electric. We also know the technologies exist today, but we have to move faster. Therefore, we pursue combinations of climate technology that address this challenge, and initiatives and business models to speed their deployment."
Another measure Schneider has adopted to spur sustainable transformation is its Industrial Digital Transformation Consulting and Deployment Service, itself launched just last week. The remit of this "specialised global service" is, according to a press release, "to help industrial enterprises achieve future-ready, innovative, sustainable, and effective end-to-end digital transformation."
Among the areas in which it hopes to guide its clients are in discovery, diagnosis, strategy, design, implementation, and ongoing customer success.
According to Marc Fromager, SVP Industrial Automation Services, Schneider Electric: "Successful industrial digital transformation requires a global vision that is agile enough to support local neds. Successful programmes encompass efficiency, sustainability, and employee empowerment, underpinned by robust cybersecurity.
"What elevates Schneider Electric isn't our unmatched combination of digital transformation experience across a myriad of industries, supported by our world-leading energy management and automation technology and software – all delivered by local experts with the full backing of our global teams."