Dr Pamela Ronald shares how science feeds the world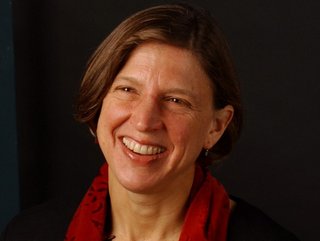 Dr. Pamela Ronald
As global warming raises the spectre of food scarcity, we look to the ingenuity of scientists like Dr. Pamela Ronald for hope
Loathsome as it is to deploy trite literary cliches, forgive me this one: it is impossible to overstate the importance of rice for humanity. A cereal grain, it is the staple food for over half of the world's population (especially in Asia and Africa) and, in providing one-fifth of the cumulative caloric intake for human beings, is indisputably the single most significant food crop we have ever cultivated. Cultures flourish, and empires rise and fall, thanks to the stuff.
There is one catch, though: it must grow in water, thus those artfully irrigated fields in which the farmer toils, legs submerged to knee height. And, conversely, this means that the cultivation of rice – that crop upon which so many of us depend – is highly susceptible to being ruined by flooding. Nutritional disaster ensues.
This makes the work and accomplishments of Dr. Pamela Ronald of near unfathomable consequence. She is a Plant Pathologist and Geneticist, currently working as a Professor in the Department of Plant Pathology and Genome Center at the University of California, Davis, and is a member of the Innovative Genomics Institute at UC Berkeley.
Her great accomplishment – achieved with colleagues David Mackill and Kenong Xu – was the pinpointing and isolation of Sub1A, a submergence-tolerant gene in the rice genome that allows the rice plant to withstand flooding while still producing a high-yield crop after flood waters recedes.
Reflecting on Dr. Pamela Ronald's story
Her story is one of those quintessentially American ones: her father was a Holocaust survivor who, after 12 years of being "stateless" and roaming in search of an education, would eventually settle in Northern California. It was in this region of outstanding beauty that Ronald's mother introduced her to the wonders of nature, instilling in her an appreciation for native ecosystems and the importance of conserving pristine wilderness. It was while exploring this wilderness that she first encountered botanists (who were identifying wildflowers), realising that she could make a profession out of studying plants.
Reed College in Portland, Oregon and Stanford University in Palo Alto, California ensued, where she earned a BA and an MA in biology at both institutions, respectively. A Fulbright Scholarship brought her to Sweden, where she obtained a second MA in plant physiology. The educational capstone would be a PhD. – completed in 1990 – in molecular and physiological plant biology from UC Berkeley. It was during this postdoc that she felt the draw of rice, an inclination stemming from the aforementioned fact that it feeds half of the world's population: "I hoped my world could eventually be applied to help subsistence farmers, many of whom live on less than $3 a day."
Work on identifying and mapping key rice genes was a collaborative effort, with the research spanning the globe, from rice farmers in Vietnam to she and her colleagues working in a laboratory at UC Davis. Ronald notes that "the rice breeding and genetics community are close, and we share a common goal: to help smallholder farmers grow rice in a manner that will alleviate challenges and enhance food security".
She recounts those heady days of the 1990s, when the work that led to the isolation of that flood-resistant Sub1A rice gene was done: "In 1995, my lab isolated the rice immune receptor XA21. My friend and colleague, Dave Mackill, stopped by my office soon after this discovery to tell me about a project he was working on. He explained the devastation wreaked by flooding in rice fields in India and Bangladesh, and asked if I would collaborate on isolating the key gene. I was thrilled to join the project and we quickly got to work (using the platforms that my lab had created to isolate XA21) for the isolation of the Sub1A gene."
Since then – and with the help of such entities as the Bill and Melinda Gates Foundation – this rice strain has spread around the world. Its potency was demonstrated last year after the devastating floods in Bangladesh and eastern India. Here, more than 6 million farmers were growing the strain, and, indeed, it had a 60% yield advantage when compared to conventional varieties.