Surge in XaaS adoption can help save the planet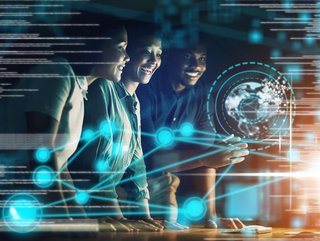 Credit: Getty Images
As organisations continue their rush to the cloud, the XaaS model continues to grow – with the global market to hit US$1tn by the end of the decade
From robotics to mobility solutions and even jet engines, Everything-as-a-Service (XaaS) models have become increasingly prevalent. And, with cloud-based 'as-a-service' models fuelling growth for businesses globally, the trend shows no sign of stopping.
A collective phrase for the provision of any good or service, XaaS includes all of the many services, tools, and technology that manufacturers offer to consumers. The model – paid for in a flexible consumption model rather than in the form of an upfront purchase or licence – has a range of benefits, whether improving the expense model and speeding up new elements or allowing IT resources to be shifted to higher-value projects.
XaaS isn't a new phenomenon, but as consumers move more workloads to the cloud, there are indications from manufacturers and researchers that XaaS will become an increasingly widely-used business model. Research by Spherical Insights suggests the global XaaS market could reach US$1.2tn by 2030, caused by an increase in the number of internet users, the quick adoption of cloud services, and the production of more data by businesses.
As KPMG describes, over the last two decades, the 'as-a-Service' model has revolutionised how technology resources are provisioned and consumed.
"From a consumption perspective, there has been a rapid migration to on-demand environments that can be provisioned through self-service, with elasticity to allow rapid scaling and ubiquitous availability via multiple access channels and with billing flexibility," KPMG says.
Moving to the cloud
Utilising cloud infrastructure has a number of benefits. According to Oracle, by moving to the cloud, businesses can reduce their energy consumption and carbon footprint by up to 90%. Meanwhile, AWS says running business applications on remote servers can reduce energy usage by nearly 80% and carbon emissions by up to 96%.
Sustainability has increasingly become a core consideration for IT decision-makers when shaping their cloud strategies, with 74% of respondents to a Colt survey describing it as an important part of their cloud operations. By utilising XaaS offerings, businesses can benefit from a scalable approach to on-premises and hybrid workloads coupled with environmental benefits.
"We help our customers right-size the technology they need and manage IT from edge to cloud, instead of buying assets and over-provisioning," says Valerie Da Fonseca, WW Sales and GTM Director, HPE Greenlake cloud services at Hewlett Packard Enterprise. "30% of large data centre servers are unused. That means a waste of US$30bn dollars annually."
"We try to help address the key causes of inefficiencies, while helping GreenLake customers execute an efficient, hybrid, multi-cloud delivery model," Da Fonseca adds. "That really helps deliver many of the sustainability benefits that we commonly associate with the public cloud.
"Using the as-a-service consumption model really helps our customers get exactly the same experience with the benefits of sustainability," she continues. "Our modelling indicates that customers transitioning from a traditional CapEx model to another service, like HPE GreenLake, can achieve a more than 30% reduction in their energy costs."
According to a report conducted by SYSTEMIQ, XaaS models can deliver both environmental benefits and economic value.
"More and more companies are recognising the environmental impact of XaaS models – but they do not always leverage the full potential," said the report, which was conducted by SYSTEMIQ on behalf of the SUN Institute.
It then goes on to state: "Whether as companies or consumers, we know we need to reduce our carbon footprint. But how? For many consumer goods, the majority of emissions come not from manufacturing, but in their use phase: around 50% for computers, closer to 50-80% for conventional cars. The smarter use patterns of XaaS models promote a more sustainable use of natural resources and waste reduction, aiding our economies on the path to net zero."
XaaS model growth since COVID-19 pandemic
According to research by professional services firm EY, businesses' readiness to adopt XaaS models has risen dramatically since the onset of the COVID-19 pandemic, with the technology sector leading the way.
EY's report, As-a-Service Business Operations & Transformation: When customers change the way they buy, should you change the way you sell? – which surveyed 1,200 organisations to gauge adoption trends of XaaS across industries – found that, while only 9% of surveyed businesses have completed XaaS transformations up to this point, most (85%) are at the progress stage, whether that is piloting or operating at scale.
The report found that more than half (54%) of responding businesses said they are prepared to adopt XaaS, while the number of businesses that are not yet ready has fallen sharply – from 13% in 2019 to just 2%.
With the market maturing at such pace, businesses are increasingly migrating from basic subscriptions to consumption-based models and outcomes pricing. While 60% of all organisations surveyed are currently using subscription models to charge for XaaS offerings, 52% told EY they intend to shift to consumption models in the next three to five years.
"Businesses are shifting toward consumption-based pricing because it offers agility, affordability and minimal capital commitment – which is, in turn, translating into scalable profitability," explains Michael Kanazawa, EY Global Innovation Realised Leader and EY Americas' Consulting Growth Strategy Leader.
"The business models are evolving even further as companies combine their subscription services with consumption-based pricing, helping customers to extend or enhance offerings as needed. These new blended models can require innovation to value propositions and product designs, as well as the need to transform commercialisation approaches and back-end capabilities.
"A main takeaway point from this year's research is that these XaaS models are moving toward the mainstream, and as they scale, they are driving the need for transformational changes across the enterprise."