US awards grant to companies developing EV charging stations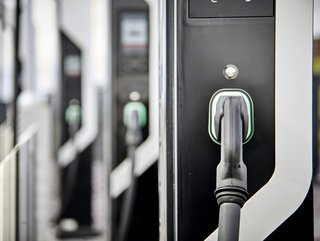 The grant comes from the recently passed Bipartisan Infrastructure Law and will see Imagen and Volta collaborating to make charging more accessible
As part of the recently passed Bipartisan Infrastructure Law, Volta Inc – the electric vehicle charging and media company – and high-powered charger company Imagen Energy, LLC were awarded a grant from the US Department of Energy Advanced Research Projects Agency-Energy (ARPA-E).
The collaborative project between the two companies receiving the grant money is working to develop domestically produced DC Fast Charging (DCFC) technology. Once commercialised and on the market, the technology will help the government reach its clean energy and climate goals.
The grant itself comes out of the ARPA-E Seeding Critical Advances for Leading Energy technologies with Untapped Potential (SCALEUP) program. It provides funding to projects that are deemed suitable for commercialisation across the domestic US market.
Among the technology that Imagen and Volta are working together to develop are scalable chargers that will use silicon carbide-based power conversion technology to produce easily installed, high-power charging stations.
Abiding by the new infrastructure law
The companies are also working to ensure that the new equipment will be able to deliver at least 150kW in the US, a goal in keeping with the Bipartisan Infrastructure Law requirements.
Imagen will be deploying its PredictVE software as it moves ahead in this product. The software will enable the project to plan infrastructure according to demand in the area. The software takes a closer look at EV ownership levels, demographics and income levels to determine and how many charging stations are installed.
Speaking on the partnership, Imagen Chief Technology Officer Ezana Mekonnen commented: "Imagen relies on commercialisation of partners like Volta to accelerate the deployment of our high power density, silicon carbide-based power conversion platforms. The combination of Volta's advanced PredictEV planning tool and the company's existing charging network creates the ideal environment for quickly developing reliable, affordable, and efficient charging solutions that will support the rapid transition to electric mobility."