What is the role of the government in green transition?
By George Atalla, Global Government & Public Sector Leader at Ernst & Young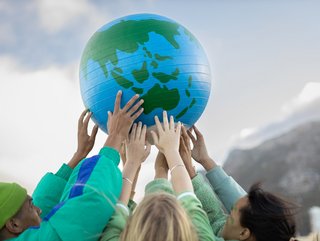 We speak to George Atalla of Ernst & Young to hear what more the government can do to encourage green transition, sustainability and climate initiatives
Why is there hesitation from governments to invest in green transformation?
There is no question over what needs to be done to tackle climate change. The case was proven a long time ago around the importance of reducing carbon emissions, improving energy efficiency, and finding new ways to capture carbon. However, there are also geopolitical reasons that factor into every government's decision-making process. For example, developing countries who rely on fossil fuels for income may well be reluctant to stop exporting oil and gas unless they have a viable alternative source of income. Large economic powerhouses, such as the US and China, would be concerned about relative economic advantage and energy resiliency, especially considering the ongoing Ukraine conflict and rising inflation. Regardless, because emissions reductions or new investments into green energy or green technology can be costly, there is no alternative for governmental leadership and inter-governmental collaboration with the objective of improving long-term societal and economic benefits and boldly addressing the climate change challenge.

In what ways can green initiatives provide stimulation for an economy?
Any kind of investment will ultimately stimulate the economy and create growth, but the real question we need to ask, is whether the investment will be productive and create long-term growth within the wider economy. To give you an example, many mass transportation systems are not commercially or financially viable in the short-term, but in the long-term will provide benefits for society and the wider economy. As a result, when it comes to investing in green infrastructure projects, we need to look less at the short-term financial returns and more toward the long-term economic returns and societal benefits from a low carbon future.

What sort of green initiatives are the biggest engines of economic growth?
From an economic growth point of view, renewable energy sources, such as thermal, solar, tide and wind, will provide us with the biggest bang for our buck. In the UK for example, we know that onshore wind is the cheapest form of electricity generation available and at its current rate of growth will support 100,000 jobs in the UK by the end of the decade across engineering, supply chain, manufacturing etc. In addition, new and emerging green technologies, such as direct air capture (DAC), which remove carbon from the air and facilitate its reuse and storage can be a big engine of economic growth.

Are there parts of the world that have proven more adept at green transformation?
In Europe, Germany is really leading the way with some big and ambitious targets around cutting carbon emissions and green infrastructure projects. Interestingly, developing countries like Kenya and Nigeria, are also leading the way in the adoption of new renewable energy sources, such as wind and hydro.
What steps can be taken to encourage more investment in climate initiatives?
This question was asked a lot at COP27 and there isn't one single government that can afford all the funding that is needed to tackle climate change. There is therefore an urgent need to mobilize private capital into green energy and green technology projects. The challenge of course is how to attract private capital when the financial returns on some of these projects may not be attractive. Here again there is no alternative to governmental leadership in the form of regulations, co-investments, and potentially price subsidies that help make climate change investments more attractive and profitable.

Does the tide seem to be turning in terms of government support for green initiatives?


The tide turned a while ago. Governments in recent years have shown increasing support for green initiatives through green stimulus packages post COVID, such as the EU Recovery Plan of 2020, and in the US the Infrastructure Investment and Jobs Act (IIJA) of 2021 and the Inflation Reduction Act (IRA) of 2022. COP27 also showed the commitment of rich countries toward the setup of a loss and damage fund that will benefit developing countries facing the impacts of climate change. However, the question is: are we moving quickly enough to tackle climate change? By 2030, we need to cut emissions by 50% and be net zero by 2050, and we still have a long way to go until these targets can realistically be achieved. This is where governments can continue to lead, to invest in green energy and infrastructure projects that will allow us to meet the challenge of climate change. This is also where the private sector can lead, though mobilizing its capital and developing innovative technologies that can help in the fight against climate change.