Why the UK needs to play catch up on hydrogen
By Vidal Bharath, Chief Commercial Officer of Bramble Energy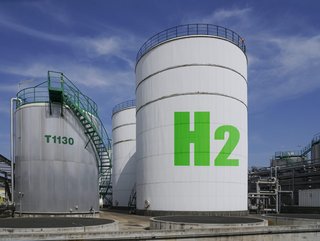 With the demand for transition fuels rising, how does the UK's hydrogen credentials stack up against its European counterparts?
In April this year, the UK committed £375 million to innovative energy technologies, with the bulk of this – £240 million – being allocated specifically to the production of clean, low-cost, hydrogen technology. This lion-share was rooted in the growing appetite for the fuel, with demand expected to double from 5GW to 10GW by 2030.
Although this level of investment is certainly a step in the right direction, it is significantly less than the €9.1 billion put forward by the French government and the €8 billion by Germany.
There have also been questions over the UK's conflicting investment into blue hydrogen, which is produced using conventional fuels like gas with carbon capture. Although blue hydrogen is an important stepping-stone away from more damaging grey hydrogen, there is also a real risk it could become a stranded asset by 2030 as green hydrogen becomes cheaper to produce.
This disparity in both the investment and strategic direction of hydrogen in the UK means that we are significantly lagging behind other European nations. Combined with an ongoing lack of clarity as to how hydrogen will work in practice in the UK, the state of the sector is concerning and it requires an injection of confidence.
Barriers to implementation
A government report published in June 2022 highlighted supply chain issues and a lack of skilled manufacturers that are fully qualified to produce hydrogen service pipes as key barriers to the sector. While education of the benefits of hydrogen remains a high priority, training programmes aimed at upskilling in hydrogen remains a critical area that needs to be reviewed.
Incentivisation will have a major role to play too. The rebate on tax paid on red diesel was dropped earlier in 2022, creating room to potentially introduce similar financial support for those organisations that opt to embrace hydrogen power.
We also believe greater public-private collaboration in the sector is required to bolster the implementation of hydrogen in the UK. The good news is certain initiatives are already beginning to emerge, with the Western Gateway partnership and the GW4 Alliance of Bath, Bristol, Cardiff and Exeter universities powering a vision to make South West England and South Wales the first 'hydrogen ecosystem' in the UK. Moving forwards, we would encourage more expansive partnerships to build on this momentum.
Going further, faster, in the face of headwinds
The UK's lurch into recession will undoubtedly cast a cloud over investment in and support for hydrogen as a fuel alternative. But it is essential that hydrogen is placed as a priority over the coming years, if we are to stave off falling even further behind Europe and indeed the rest of the world in this sector.