World Environment Day focuses on beating plastic pollution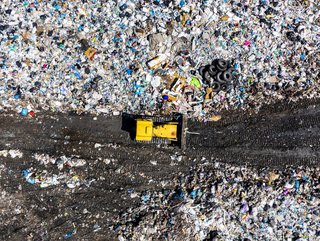 Credit: Getty Images
Pylon's Ahmed Ashour & Kyndryl's Dominic Nolan discuss World Environment Day 2023, while sharing their thoughts on how businesses can #BeatPlasticPollution
In collaboration with the UN Environment Programme (UNEP), Côte d'Ivoire is hosting this year's World Environment Day – which falls on June 5th.
This year marks the 50th anniversary of World Environment Day, where individuals, communities, civil society, businesses, and governments unite from across the globe to commit themselves to taking climate action while advocating for the restoration of millions of hectares of ecosystems across the globe.
The purpose of these efforts is to bring about positive outcomes for both humanity and the natural world.
Over the past five decades, the day has become one of the most significant global platforms for environmental advocacy. With tens of millions of individuals engaging through online channels and participating in in-person activities, events and initiatives worldwide, it has evolved into a remarkable platform for environmental outreach."
Worldwide, the annual production of plastic surpasses 400mn tonnes, with half of it specifically designed for single-use purposes. Less than 10% of this plastic is recycled, with estimated 19-23mn tonnes of plastic entering lakes, rivers and oceans each year.
"The scourge of plastic pollution is a visible threat that impacts every community around the world," said Jean-Luc Assi, Côte d'Ivoire's Minister for the Environment and Sustainable Development. "As host of World Environment Day 2023, we welcome all sectors, from governments and businesses to civil society, to come together to find and champion solutions."
Microplastics, which are minuscule plastic particles measuring up to 5mm in diameter, contaminate human food, water and air. The improper disposal or incineration of single-use plastics detrimentally impacts human health, and biodiversity and pollutes every ecosystem, ranging from mountain peaks to the depths of the ocean floor.
Yet Dominic Nolan, Associate Director, Corporate Social Responsibility, UK & Ireland, Kyndryl, calls for businesses to take action, to join the fight against plastic pollution. He says: "As World Environment Day's theme is on solutions to plastic pollution, focusing on #BeatPlasticPollution, it is important to also think about the small changes that your organisation, your team or even just you as an individual could make to reduce your plastic output.
"Creating a more sustainable culture that involves everyone in the journey to net zero is ultimately a big part of the solution. Tech organisations can play a unique role in being responsible for minimising impacts on climate and biodiversity from their own operations and supply chains.
"This role can take place in many different forms, including advocating for emerging technologies such as AI and blockchain that can optimise energy networks with innovations like integrated storage, and driving the discovery of new materials and environmentally friendly ways of doing things."
The shared responsibility of tackling climate change
Pylon is another business on a mission to save the planet – "one smart meter at a time". To do so, Pylon helps utility companies in emerging markets become more sustainable and efficient.
"On this year's World Environment Day, we want to emphasise the important role of technology and innovation in preventing climate change and its impact on the daily lives of people around the globe," Ahmed Ashour, co-founder and CEO of Pylon says. "As we continue to navigate climate change around the globe, it is important to remember that while time may be running out – solutions are within reach."
Ashour expresses that Pylon works with utility companies in emerging markets to make them more sustainable and efficient. "Utilities are fundamental, everyday aspects of human life, and it is at the very foundations of human activity where climate-friendly initiatives stand to have the biggest impact," he adds. "Smart electricity grids alone can reduce the industry's carbon emissions by 25%, which could significantly bolster efforts to transition to net zero.
World Environment Day 2023 is a reminder that people's actions on plastic pollution matters. The steps governments and businesses are taking to tackle plastic pollution are the consequence of this action. It is time to accelerate this action and transition to a circular economy.